Home
resources
Resource center
Access a wide variety of resources to understand how Coresignal's data can benefit your business. For more information, make sure to contact our sales team.
Latest resources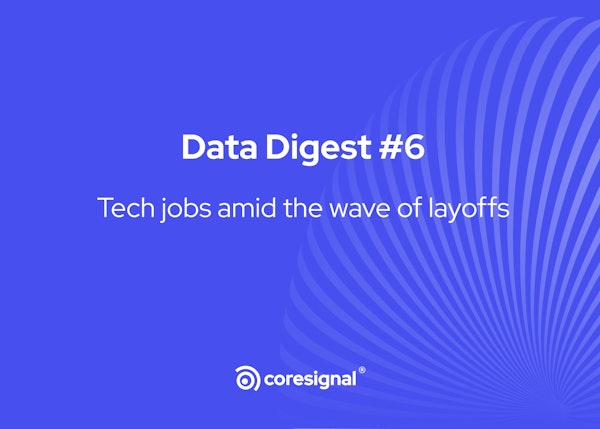 Data digest
Tech industry jobs amid the wave of layoffs
As more and more companies in the tech industry are announcing layoffs, we analyzed 100,000 job postings from January 2023 published by companies based in the U.S. to see what talent tech businesses are still hiring.
Read more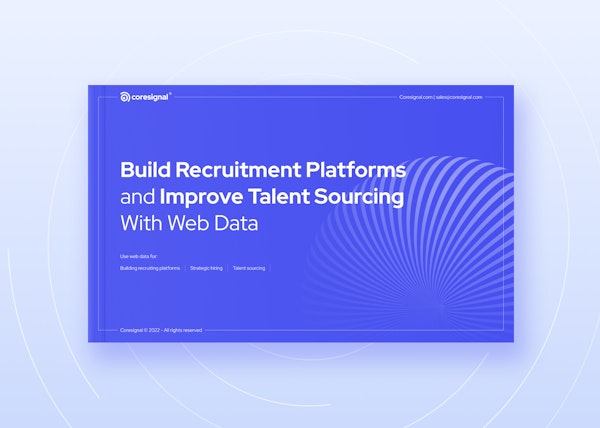 White paper
Build Recruitment Platforms and Improve Talent Sourcing With Web Data
Having trouble figuring out how to use web data to build your recruitment platform? Download this white paper and find everything you need to know from building the fundamentals to enabling unique features.
Download free PDF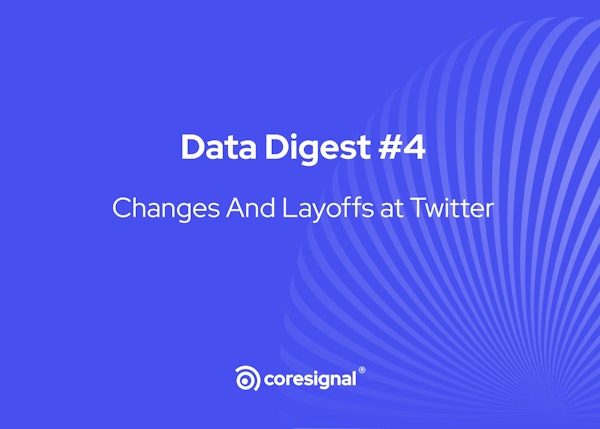 Data digest
Changes And Layoffs at Twitter Through the Lens of Public Web Data
See how many people left Twitter this year and learn about their new workplaces.
Read more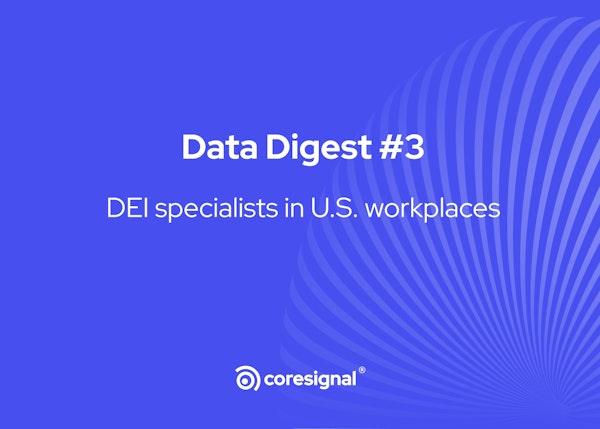 Data digest
Diversity, Equity, and Inclusion specialists in U.S. companies
See how the number of DEI positions in the U.S. had changed over the last two years.
Read more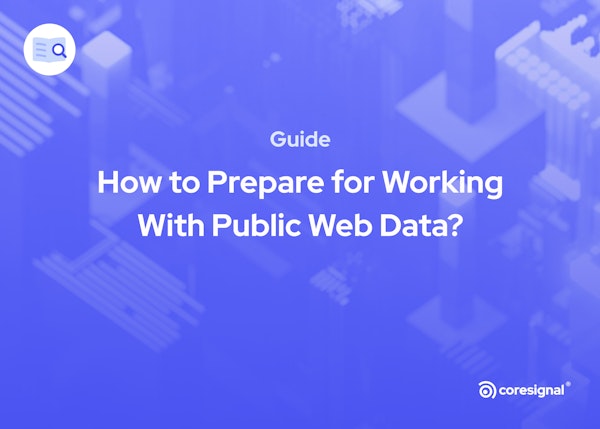 Guide
How to Prepare for Working With Public Web Data?
Learn about the first steps of getting started with public web data and how your organization can do it more efficiently.
Read more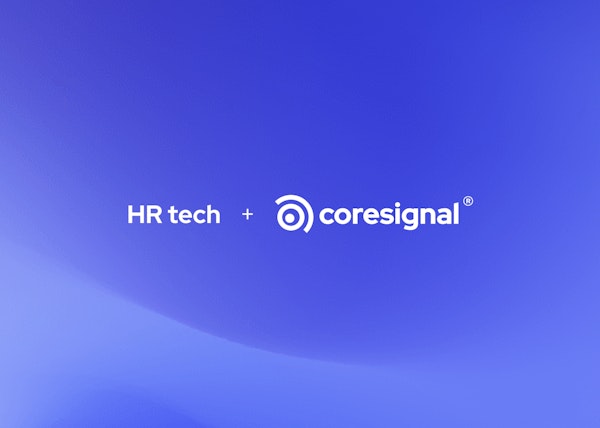 Case study
Coresignal's Data for HR Tech: Unrivaled Freshness for Talent Sourcing
This case study explores how one of our HR tech clients leverages our data to enhance talent sourcing and enrich existing data.
See our client's experience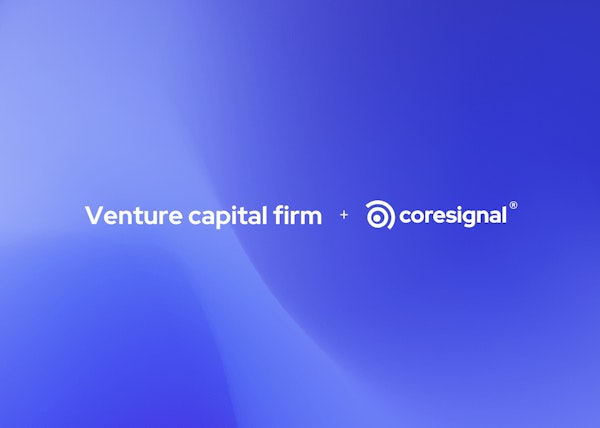 Case study
Venture Capital Case Study: Harnessing the Power of Alternative Data
Explore how one of today's largest VC firms utilizes our alternative data for deal sourcing, investment analysis, and decision enhancement.
See our client's experience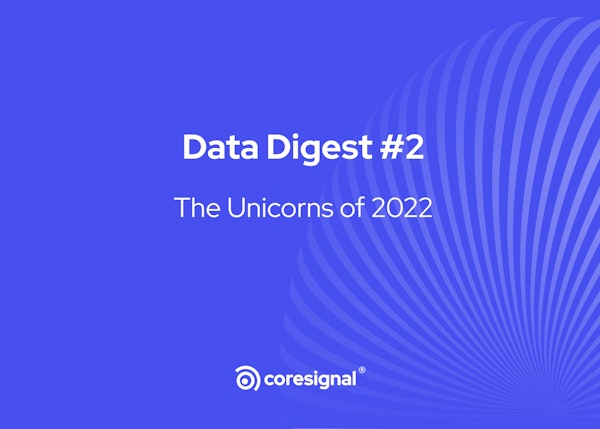 Data digest
The Unicorns of 2022
We're taking a closer look at 10 U.S.-based companies that entered the unicorn list this year. What do they do, and how do they compare?
Download free PDF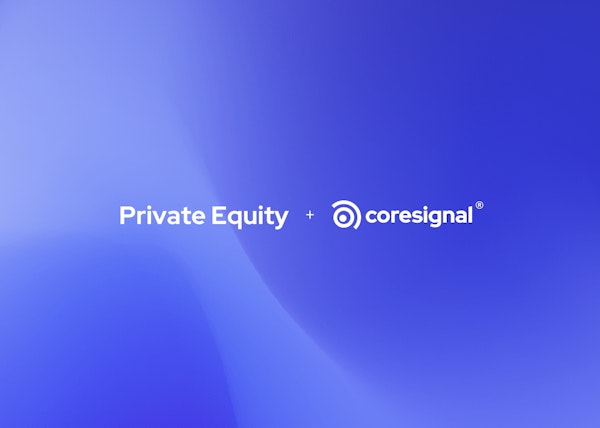 Case study
Private Equity Case Study: Enhancing AI-Based Investing with Alternative Data
This case study explores due diligence within mergers and acquisitions and how alternative data enriches it.
See our client's experience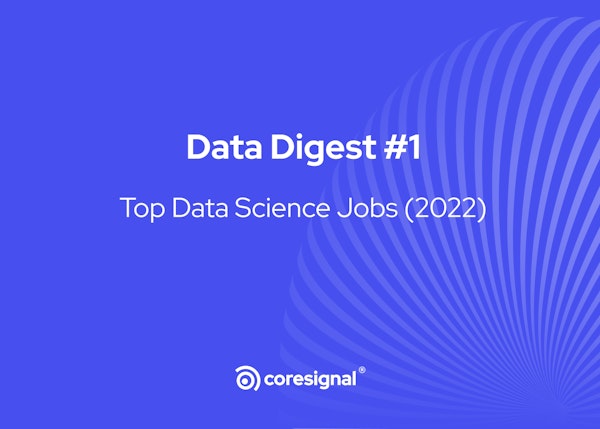 Data digest
Top Data Science Jobs (2022)
We have analyzed over 280,000 data science job ads posted on one of the largest online job posting platforms to see which data specialists are currently in high-demand in these regions.
Download free PDF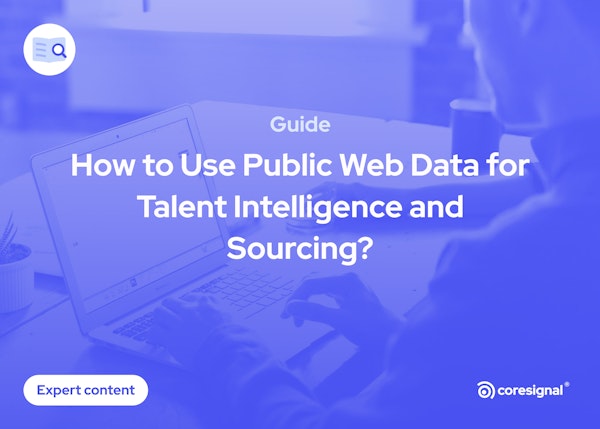 Guide
How to Use Public Web Data for Talent Intelligence and Sourcing?
In this guide, I will explain how to best use public web data to improve talent intelligence and sourcing for both HR platforms and companies.
Read more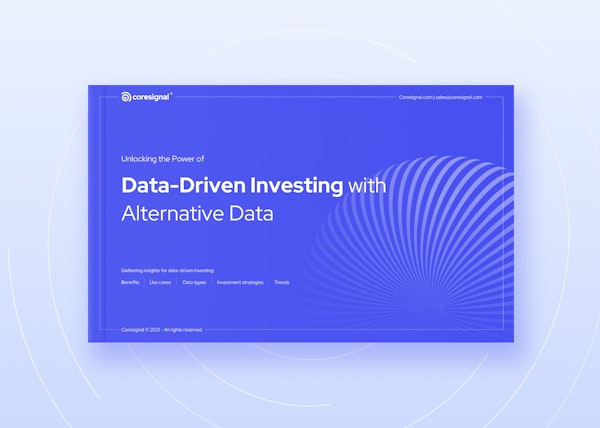 White paper
Data-Driven Investing With Alternative Data
This white paper explores how alternative data can be used by and benefit venture capital firms, private equity firms, and hedge funds.
Download free PDF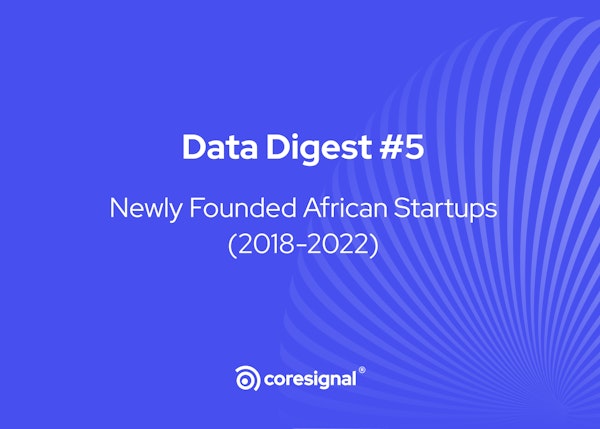 Data digest
Newly Founded African Startups (2018-2022)
In this data digest, you will learn about the African countries in which the most startups were founded, the African countries that accumulated the most startup funding, and more.
Read more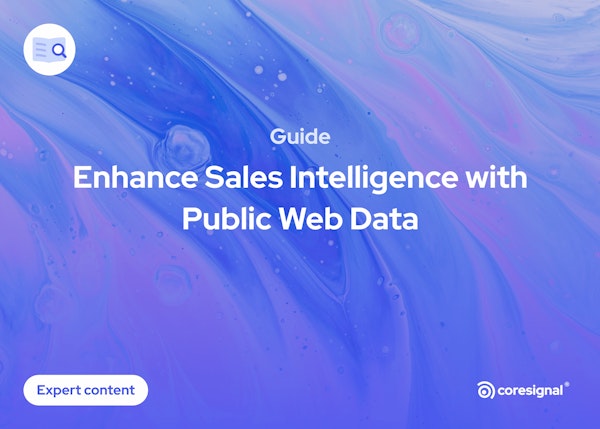 Guide
Enhance Sales Intelligence with Public Web Data
In this article, you will learn in detail how company and intent data can help you boost your sales intelligence and increase your revenue.
Read more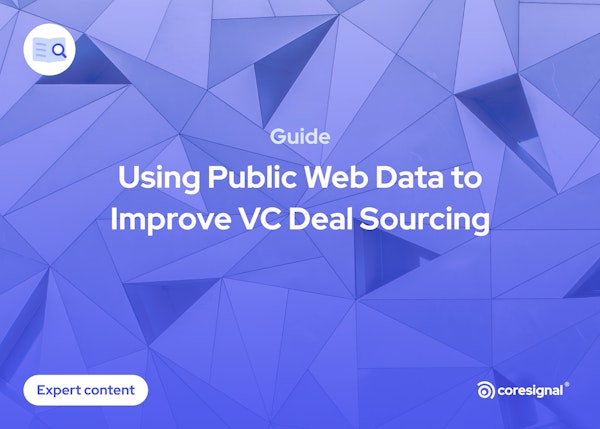 Guide
Using Public Web Data to Improve VC Deal Sourcing
In this article, I will show you more innovative ways how to source deals as well as go through some of the basic ones.
Read more