Home
alternative data
technographic data
Technographic data
See the traction and adaptation of technologies and tools
Boost your lead generation and market insights
Boost sales with technographic segmentation
Evaluate company's technological capacities
Enhance investment intelligence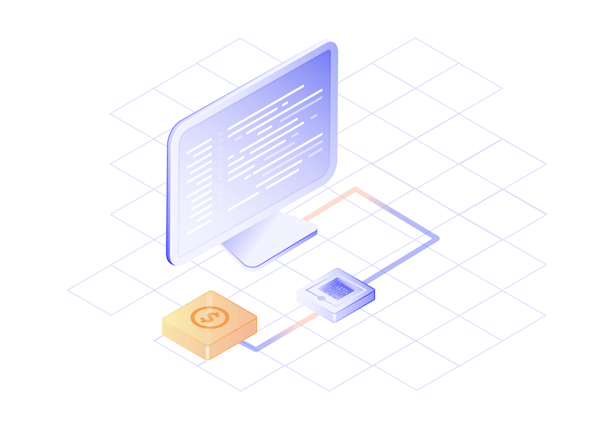 3 technographic sources
1.6M technographic records
Always fresh, updated data
Generate business opportunities
Identify potential business opportunities by finding companies that adopt similar solutions to the ones that you offer. Technographics can help your marketing and sales teams hone in on your ideal customer and generate more qualified leads.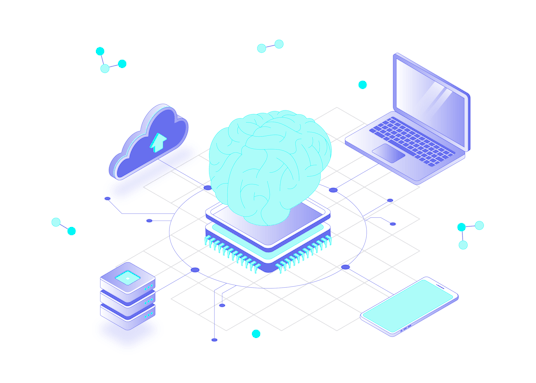 Evaluate technological capacity
Closely examine company technological stacks, allowing you to generate insights into the technical capacity and skillsets at a particular company. Find companies that fit your criteria to pitch a product to it, invest in it, or start a groundbreaking partnership.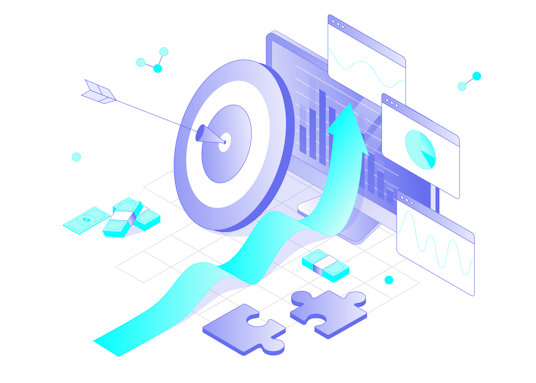 Other use cases
Technology insights
With technographic data, businesses can boost lead generation, improve account-based marketing strategies, and track their competitors. Our tool and technology information, as well as online mentions, offer an opportunity for rich insights into the technology used in your industry.
Product traction
Discover up-and-coming technologies with technographic data. Coresignal's technographic and firmographic data is ideal for extracting information on technologies, tools, and software that are well-received or gaining market traction.
Investing
Harness the power of data-driven investing with technographic data. Coresignal's technographic data, which includes data fields such as stack names, features, and integrations, can help investors prioritize prospects and identify market trends.
Stay ahead of the game with fresh web data
Coresignal's data helps companies achieve their goals
Free data sample
See the sample structure of our technographic JSON record
Explore the main technographic data points
Find out the definition of each data point
We might use your email to provide you with information on services that may be of interest to you. You can opt-out of any marketing-related communications at any time. For more information on your rights and data use please read our Privacy Policy.
Main data fields
Aside from company identifiers such as its name and website address, here are some examples of the other data fields you will find in our technographic data.
| Information | Description | Example values* |
| --- | --- | --- |
| stack_lists_count | Number of stack lists for a specific company | 6 |
| features | Names of features that a company promotes | promoted-jobs |
| num_companies_using | Number of companies using the tool/technology | 443821 |
| pros | List of pros for the tool | Scrum friendly |
| stacks _count | Number of stacks this tool appears in | 617 |
Please note that some example values were changed for clarity. For more information on all available data fields, their corresponding sources, and data samples, please contact sales.
What is technographic data?
Technographic data refers to analyzing ownership and usage of technology by a particular company. Similar to firmographic data, data representing the demographics of people and company information, technographics aims to represent the demographics data of companies' technological stacks.
For example, businesses are able to utilize technographic data to learn more about the technology usage of competitors, potential clients, and startups.
To be more specific, technographic data allows insights into:
What software and/or hardware does a company use?
Does a company have any distinguished tools or applications?
By having access to such a solution, you encourage data enrichment, have the ability to identify companies that fit your ICP, provide your marketing team with more accurate data, and improve your overall business intelligence.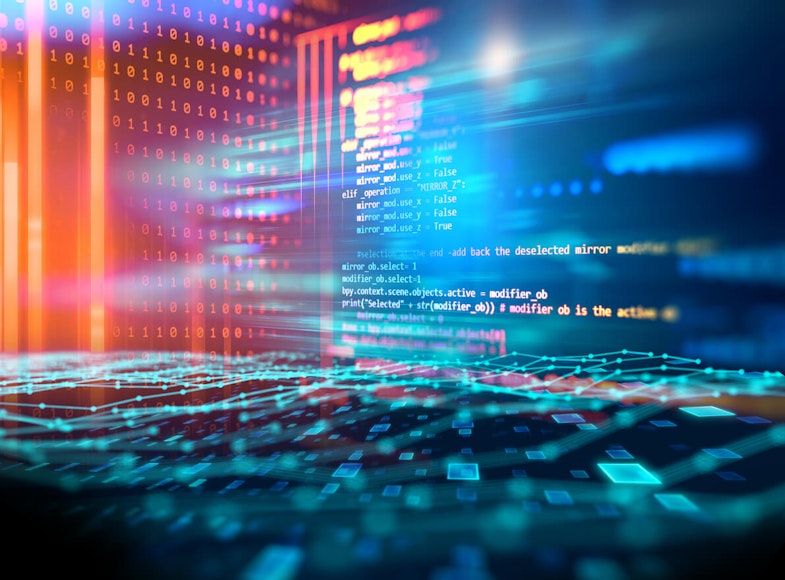 Collecting technographic data
As with most data, there are two main collection methods for gathering data. You can collect technographic data on your own, or you can use technographic data providers.
There are three most-used methods of data collection: phone calls or email surveys, web scraping, or a third-party data provider.
Phone calls and email surveys
This is the most straightforward, obvious, and least effective solution to fulfill your data needs. You can find contact information on a company's website and ask them about their technology use and adaptations.
However, try to put yourself at the receiving end of the stick. Would you bother and take the time to answer the questions and provide potential competition with information that would most likely come back to bite you? There you have your answer. Cold calling is no longer a viable solution in the age of digital transformation. It is unreliable and, most likely, a waste of your precious time.
Of course, you could succeed and get some general information, but it probably will not provide you with any valuable insights to act on.
Web scraping
Web scraping allows you to extract data from a website about the technologies a company uses. It eliminates the need to employ cold-calling and emails, but keep in mind that data gets old and irrelevant after a certain amount of time has passed.
Keeping the data fresh and relevant requires technical expertise. As a result, you would need to implement this technique quite often and also hire a team of experts to interpret and structure the data into readable and comprehensive material.
Furthermore, there are particular legal regulations around data scraping. Web scraping, while useful if used correctly, requires thorough supervision and attention.
Third-party data provider
The most viable and cost-effective way to gain access to data is by purchasing it from a data provider.
Data providers give access to fresh, relevant, and quality data that is constantly updated and overseen. They have a team of experts that manage the freshness and accuracy of data. You do not need to double-check if the data is correct. Also, it can be conveniently delivered either in an unstructured or structured format, depending on your needs. The only thing you need to do is use it for your business growth.
Coresignal's technographic data allows for fresh and accurate insights into companies' technological capacities. We offer continuously updated data from four sources with over four million public web records. You can even use our Company data API to filter out irrelevant companies based on unique identifiers and analyze only those companies that interest you.
Generally speaking, purchasing quality data from trustworthy providers is more cost-efficient than collecting it by yourself. By making a purchase, you eliminate the need to establish an experienced in-house data experts team to manage all your data operations. Data suppliers will do it for you; the data will always be fresh and applicable for your data-driven business affairs.
Benefits of technographic data
Implementation of technographic data in your business comes with a variety of benefits that drives the growth of your company. As companies increasingly turn to technological solutions for their business needs, investors, sales and marketing teams, and developers are finding robust market and industry insights with technographic data.
Here are a few of the benefits of technographics.
Technographic segmentation
With the constantly growing numbers of companies today, it is imperative that you break through the noise and find the potential prospect base that fits your ICP the best.
Market segmentation allows dividing the huge market into granular customer segments that you can focus on the most. With correct and accurate data about a company's technologies, marketing and sales teams can come up with personalized marketing campaigns of how to approach a certain customer.
With this information, you know exactly what your target market needs and you are able to provide a value proposition tailored specifically for them. By having the perfect solution for a customer, you can lead them through the entire inbound marketing funnel and make a sale.
Lead scoring
Incorporating technographic data allows you to assess your leads. You can see what leads have a higher chance of buying your product or service.
When you enrich your data by adding technographics, you gain more information on your lead's possible intentions. Analyzing certain technographic data points gives you more insight into the customer's tech stack and what they might be lacking. If you know what they are lacking, you automatically improve your knowledge of what you could offer. As a result, you can score leads, standardize qualified leads, and shift your focus towards one customer or another, depending on the lead score and the goal you wish to achieve.
It provides you with a richer intelligence about your leads and how to address them.
Improved sales
Technographic data alleviates some of the burdens of finding a new prospective customer. Sales reps can focus more on selling instead of worrying about the search for a customer. The sales process improves significantly when the sales team has a list of potential clients that might be interested in your solutions.
Also, just like technographic data can help narrow down the specific market segments, it can also show you how far you can expand. For instance, the use of technographics in your profiling and filtering affairs can show you a more precise picture of your total addressable market.
Account-based marketing (ABM)
By having access to technographic data, you can analyze a company's technology stack and target accounts that you definitely know will benefit from your solutions and give you a competitive advantage.
You can filter out less-than-relevant companies and pinpoint the one business that is a perfect, or nearly perfect, match of your ICP. Do some research on their potential pain points and offer a solution they cannot resist.
Boost investment intelligence
Technographic data allows for a more sophisticated analysis of a certain technology stack. For instance, you can find a business that uses marketing automation tools. Marketing automation is a serious investment in saving time and resources.
At this point, you can see that this company is committed to its marketing and technology teams. Also, if they decided to implement a marketing automation software, that might indicate that they are here for the long run.
You can also identify technology purchasing habits which shows how ambitious a company is and what direction they are trying to take next.
Ultimately, understanding your competitors' or potential partners' tech stack can help you make better data-driven decisions.
In conclusion
Technographic data can help you analyze a company's technology stack as well as a particular technology that interests you the most. You can employ a more sophisticated market analysis on certain technologies and gather more insights into its overall success. A technographics company will help you with your data needs to achieve better business results.
Using technographic data allows for a better understanding of your specific target audience, enhances customer success, improves the customer journey process, and helps generate revenue with relevant marketing messages.
Stay ahead of the game with fresh web data
Coresignal's data helps companies achieve their goals