Home
use cases
Data-driven recruitment
Coresignal provides solutions for:
Data-driven recruitment
Our employee, job posting, and firmographic data help smart sourcing tools, talent acquisition, and recruiting firms to match companies with professionals in a way that has never been possible before.
Data-driven recruiting takes hiring to a new level by allowing reduced costs, increased efficiency, and improved hiring decisions.
Continuously updated data
Raw, well structured and ready-to-use
Rich, in-depth datasets
Best data sources for data-driven recruitment
Coresignal's data is tailored for the following cases
Building AI-based tools
Train neural networks and build AI-based recruitment tools. These tools allow recruiters to effortlessly find ideal candidates, generate insights about people and roles, or even headhunt candidates more successfully by predicting their likelihood to change jobs.
Enriching data
Online talent platforms and recruitment tools also use our continuously updated data as an additional source, for expanding and enriching the data they already possess. This is done to ensure better data quality and, consequently, better decisions for recruiters.
Stay ahead of the game with fresh web data
Coresignal's data helps companies achieve their goals
Build or improve talent sourcing solutions
With Coresignal's employee and firmographic data, make intelligent talent acquisition possible by building or improving AI-based talent sourcing solutions. AI-based recruitment tools help recruiters source high-quality talent and improve hiring decisions.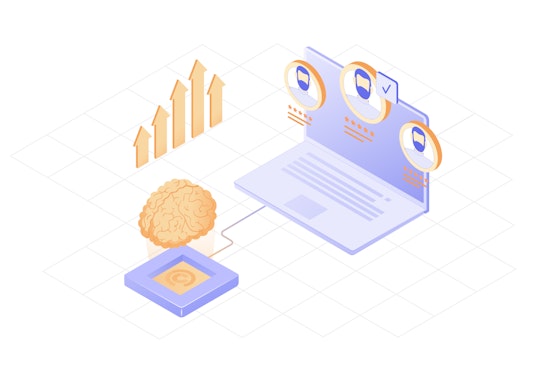 Boost recruitment efficiency
Recruitment data such as professional recommendations, job experience, education, and other data points maximize recruitment efficiency by incorporating rich employee data into algorithmic models. Our employee data and firmographic data can also improve efficiency by enriching databases for data-driven hiring.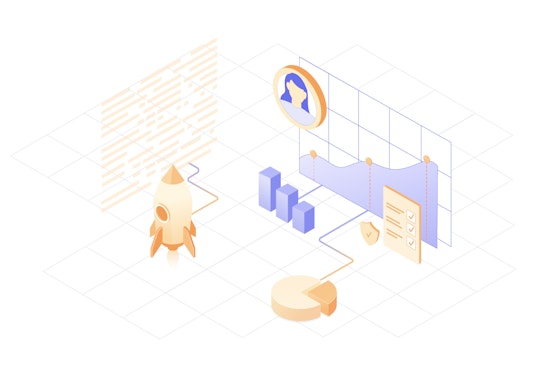 Hundreds of unique data points
Our high-quality people and company datasets include hundreds of unique data points from 20 total sources. This richness guarantees a high degree of flexibility in how you can use the data.
See full data offering
General information
Job experience
Education
Recommendations
Interests and activities
General information
Financial information
Location
Job listings
Reviews
What is data-driven recruitment?
Data-driven recruitment is an enhanced hiring process based on data. By adding data to your hiring activities, you can find the right fit for your company in terms of professional candidate experience, education, and more.
Traditional methods are no longer a viable solution if you want to stay competitive in the age of digitalization. At this point, different strategies and approaches should be considered. Data-driven recruiting alleviates the burden of manual search and gut-feeling hiring.
By implementing data-driven recruiting, you mitigate the guesswork and base your hiring decisions on substantiated data. As a result, you lose a huge amount of interviews with unqualified candidates, save resources, and most importantly, save time.
Depending on what angle you want to leverage, there are multiple public web data solutions for you.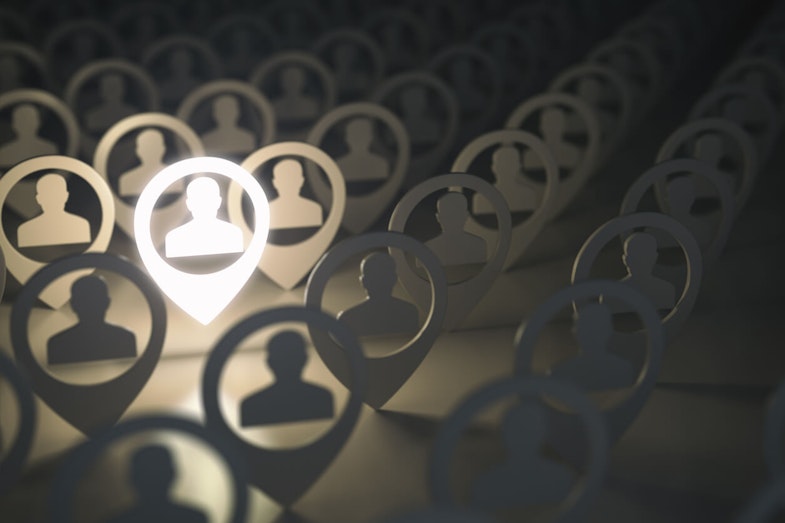 Data solutions
Employee data
If you are looking solely for a person that fits your demands perfectly, you can opt for an employee dataset. It gives insights into the professional life of a person.
The main data points such as name, location, connections, experience, position, and education provide you with more than enough intelligence to know whether that person is a good fit for you.
Firmographic data
When you have the information about a potential employee, you can check the companies they worked in for more extensive knowledge. Firmographic data helps with that. The main data points such as name, industry, size, revenue, and location provide you with more background information about the potential employee's previous worksites.
By having access to, in this case, contextual information, you can see where that person worked before. It helps you see whether your industries match. If they do, that might indicate that the potential employee would be great at what you want them to do, because they have already done it before.
Job posting data
Job posting data allows you to see previous job postings regarding the selected position. You can keep track of those job postings and see how they improve or decline over time.
It helps you make better job postings and descriptions of your own; therefore, increasing the chances that a potential employee will stumble upon your job description and be interested enough to apply.
In short
Traditional hiring is a costly activity. Both in time and resources. Data-driven recruiting allows to reduce costs and improve the overall efficiency of the operation.
Improve the recruiting process
Data-driven recruitment improves the entire hiring process:
Find qualified candidates
Minimize the chance of unqualified hires
Reduce hiring costs
Scan job offers
Qualified candidates
You can reduce the chances of interviewing or hiring unqualified candidates by screening their professional records using our public web data. Professional candidate experience, and education will provide you with solid information about a potential candidate.
A data-driven approach to recruitment is superior to guesswork and gut feeling-related decision-making. You get substantial information to base your decisions on, therefore removing the need for guessing.
The best dataset for this solution is our employee data.
Unqualified hires
Bad hires are the bane of existence for a recruitment team.
First of all, you do not know instantaneously about the bad hire.
Secondly, it takes time to see that the new employee is not a good fit for the position. On estimate, it takes 8 to 26 weeks for an employee to become fully productive. And time is valuable.
Finally, you lose a lot by hiring an unqualified candidate. The employee is most likely being paid more than they are earning for the company. If that does not change after the onboarding period has ended, that is bad news for you.
In the end, you will need to start the recruiting process all over again. Unqualified hires are detrimental to a company's overall performance and need to be avoided.
Our employee data also helps with that.
Hiring costs
Hiring is possibly one of the most costly and resource-draining parts of business; therefore, the talent acquisition team needs to proceed with caution for maximum benefit. Hiring success will most likely impact the overall success of a company.
It is especially true for small businesses. It has been estimated that small company owners spend up to 40% of their time on tasks that do not generate revenue. One of those tasks is hiring. Every single hire can make or break a small business.
If you want to save time, you can opt for an HR hiring agency. However, it can prove to be too expensive.
For instance, according to Glassdoor, a job board website, an average employer in the United States dedicates around $4,000 and 24 days to find a new employee.
Our employee and job posting data solutions can help you minimize those costs by providing access to professional information about a potential candidate and job boards data to improve your knowledge about certain aspects of a job posting.
Job offers
Scanning job offers can be a useful way to see what job postings work better than others. You can find inspiration and improve your own job posting. You can see how other recruiters approach potential candidates and what benefits they offer. As a result, you can find certain loopholes in their postings or see how they can be improved to fit your situation better.
Benefits of data-driven recruitment
Coresignal's rich in-depth employee and firmographic data combined with recruitment analytics can help you maximize the benefits of your data-driven recruitment process. Here are a few benefits of implementing a data-driven recruitment strategy: 
Discovering successful talent sourcing strategies
Increasing offer acceptance rate
Increasing the quality of your new hires
Improving cost-per-hire
Improving the time to hire
Discover talent sourcing strategies
Talent sourcing is used to identify, examine, and connect with potential candidates for a position. The main goal is to turn those candidates into applicants so they can be led through the hiring funnel and become an employee.
With Coresignal's employee data you can do just that.
Identify candidates
Identifying a qualified candidate is easier than ever with our employee data. With access to data points such as professional candidate experience, location, education, and more, you can filter out the candidates that are perfect for you.
A few clicks and the identification process is done. No additional manual work is required.
Examine candidates
Once you have identified promising candidates, you can begin examining them further. Any professional questions that you have can be answered with public web data.
You can find where that person worked before, what position they had, the salary for that position, etc. In combination with firmographic data, you can even analyze the company they used to work for in detail.
Connect with the candidates
You have identified and examined some selected candidates by now. The next step is to contact them. At this point, you have probably checked the historical data of similar job descriptions, found out what was the candidate's position, and other information that gives you an advantage.
Increasing offer acceptance rate
As a potential employer, you need to know exactly what you are looking for and the benefits you can provide.
Having more information about your candidates provides you with the edge of being able to deliver more personalized approaches. As a result, the offer acceptance rates increase. You know exactly what you are looking for and what the potential candidates may want from you. You can consider their previous working conditions and offer something similar or better.
Personalization is a great tool to enhance your hiring process.
Increase the quality of your new hires
By using Coresignal's employee data, you gather insights into the potential employees' professional records, resulting in improved quality of new hires. You no longer need to rely on hunches or guesswork, since you have fresh and relevant data.
Improved cost-per-hire
As mentioned earlier, it takes around $4,000 for an average US employer to hire someone. You can lower those costs by implementing a data-driven approach and decrease the overall costs of a hiring process.
Improved time to hire
As pointed out before, it takes around 24 days for an average US employer to hire a candidate. By using our data, you can speed up the hiring process and find the very best candidates faster than your competition.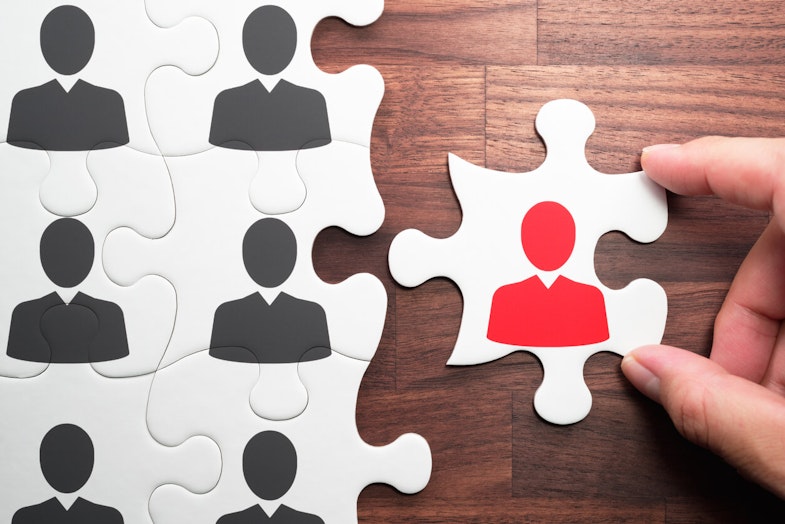 In conclusion
Data-driven recruitment is superior to a traditional hiring process. You no longer need to scan the resumes manually and waste your precious time that could be dedicated to tasks that generate profit.
Our datasets provide you with extensive intelligence on the potential candidates and help you find them faster than usual. The entire recruitment process does not have to be menial work.
With relevant and fresh data, the hiring teams can find the best candidates through the most valuable recruitment channels and improve the company's performance without wasting additional time.
A data-driven recruiting process can significantly improve the number of good hires and find top performers in their field.
Stay ahead of the game with fresh web data
Coresignal's data helps companies achieve their goals
Frequently asked questions
How is data used in recruiting?
Data is used in recruiting as part of the enhanced talent acquisition process, improving processes through analyzing enriched data, or for building AI-based recruitment tools.
How do you measure recruitment effectiveness?
Recruitment effectiveness can be measured by a number of hiring metrics: time to fill, source of hire, quality of hire, and cost per hire.
How do you analyze recruitment data?
Analyzing recruitment data involves a number of data preparation and data analysis processes. Once that is complete, visualization and automation tools can provide you with data on previous hires, so you can improve your recruitment process.