Home
solutions
employee data api
Employee API: Search and enrich with access to millions of profiles
Search, filter and enrich your data with direct access to a large-scale database of fresh employee data, consisting of publicly available resumes of business professionals.
646M+ data records from the largest professional network
Search and filter by title, experience, education, and more
Immediately get data delivered to you in structured JSON
Leverage powerful search fueled by rich historical data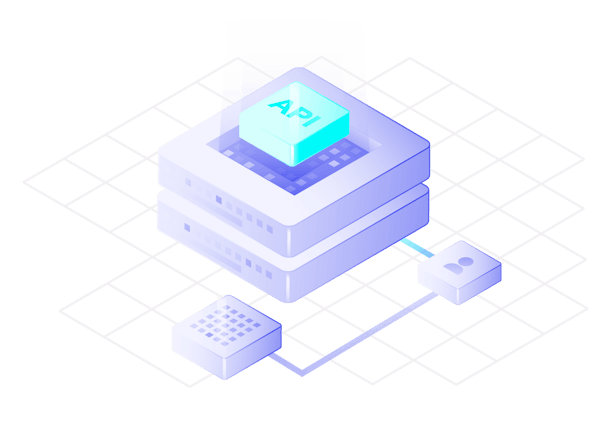 Starting from $800/month
Get started with free credits
Daily updates
Two ways to use Employee API
Using Employee API, you can query our main database in two ways.
Search
Use specific data points to filter relevant profiles, refine your search, and pull ID lists.
Enrich
Use specific URLs or unique profile IDs and get the profiles that you need in structured JSON.
Easily find and get relevant profiles
Employee API is the most convenient way to access, filter, and get data from our continuously updated main database.
Free trial
You can request a free trial and test our Employee API at no cost.
Direct access
Access our database directly and on your own terms. Pay in advance with a credit-based system.
Elasticsearch Query DSL
Flexibly build custom search logic using all available data points and the power of Elastic.
99.7% uptime
Transparent information about uptime is available to all existing and future users.
Multiple filters
Use the multiple filters provided to you to narrow down or expand the search as much as you want.
Fresh data
We refresh a significant portion of millions of data records in our database every day.
Try the Employee API for free
Request a free trial and try our Employee API at no cost.
Easy to integrate and use
Detailed and constantly improved documentation
Step-by-step guide for first-time users
Dedicated account managers
Expertise and experience in web data collection
Exceptional client support standards
Transparent and prompt communication about data processes
Enhance talent intelligence with public web data
Employee API gives you direct access to large volumes of public web data on professionals, allowing you to retrieve specific data records in convenient format, whenever you need it.
Data-driven recruitment
Millions of professional profiles help HR platforms and HR teams find the best-fit talent.
Investment intelligence
Employee API makes it easy for investors to monitor talent movement between companies and changes in key roles.
Lead generation
Sales technology companies use Employee API to fuel their lead flow with data professionals that match their ICP.
How does it work?
1
Perform search
Search the database by relevant data points or specific URLs.
2
Refine your results
Narrow down or expand your search with additional filters.
3
Get data
Get the profiles that you need in structured JSON format.
Frequently asked questions
Employee API (application programming interface) is software designed for retrieving data from a large-scale database upon getting requests.
What is the Employee data API for?
Employee API is an excellent tool for companies that want to find specific employee profiles or enrich their existing data. It can be used for finding the best-fit talent, monitoring talent movement between companies or generating sales leads.
What are the benefits of the Employee API?
Employee API gives you direct access to our main database with millions of employee profiles. The data you're accessing is refreshed daily. Refreshing and expanding this database is a continuous process. So, this simple tool allows you to get fresh, high-quality data on business professionals in seconds and whenever you need it.
You can use this API to search, filter and retrieve relevant data records or enrich your existing data.
What is the pricing of the Employee API?
The starting price of Employee API is $800/month. We offer multiple usage and pricing options depending on your data needs. To learn more about our pricing, contact our sales team.
How fresh is the data I would access with this API?
The database you're accessing with this API is updated on a daily basis. Updates include adding new data and refreshing a significant portion of existing  profiles.