Home
use cases
data enrichment
Coresignal provides solutions for:
Data enrichment
Data enrichment involves the merging of internal first-party customer data with external third-party data providers to provide a company with deeper insights into their prospects or customers.
These insights can help companies improve their lead generation, sales intelligence, and account-based marketing efforts.
Continuously updated data
Raw, well structured, and ready-to-use
Rich, in-depth datasets
Best data sources for data enrichment
Coresignal's data is tailored for the following cases
Enriching data
With hundreds of unique data points across multiple sources, our raw data offers an excellent opportunity to enrich your already possessed sales data. Build intelligent tools that help connect clients with decision-makers.
Sales intelligence
With over 740 million professional profiles, our fresh in-depth data can boost your sales intelligence and help you discover new business opportunities. Companies also use our people and company data to build sales intelligence tools.
Understanding customers
With Coresignal's fresh employee and firmographic data, you can enrich your current prospect and customer database, helping you better understand the needs of your current customers and how to better reach prospective customers.
Stay ahead of the game with fresh web data
Coresignal's data helps companies achieve their goals
Fuel your lead generation efforts
Fuel your lead generation pipeline with our ready-to-use professional member records and company profiles. With convenient data delivery, you can easily integrate high-quality employee and firmographic datasets into your CRM for enhanced lead generation.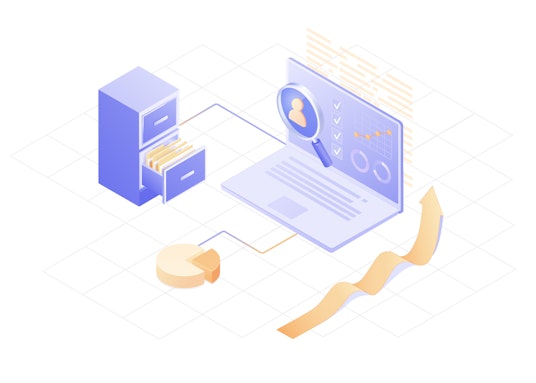 Identify your ideal client
With Coresignal's public web data, enrich your existing customer data to help you gain deeper consumer and marketing insights. Enriching your data can help you connect potential clients and customers with decision-makers.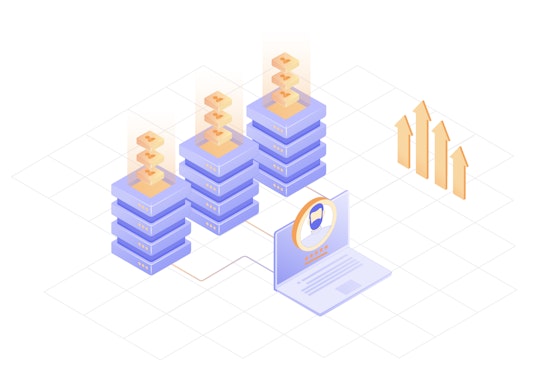 Hundreds of unique data points
Our high-quality people and company datasets include hundreds of unique data points from 20 total sources. This richness guarantees a high degree of flexibility in how you can use the data.
See full data offering
General information
Job experience
Education
Recommendations
Interests and activities
General information
Financial information
Location
Job listings
Reviews
How does our data enrichment service work?
Data enrichment
Enrich your lead data with our in-depth main database of more than 740 million professionals.
Direct access
Access our database directly and on your own terms. Pay in advance with a credit-based system.
Multiple filters
Use the multiple provided filters to narrow down the search as much as you want.
Convenient delivery
Find the data you need and receive it immediately and in a structured JSON format.
What is data enrichment?
Data enrichment, or data appending, is defined as a process of enhancing your original dataset with relevant contextual information, usually obtained from third-party data sources. Improving the quality and accuracy of raw customer data not only provides you with additional information but also grants a myriad of benefits for marketing and sales purposes. It's a method for advanced data management and improving data quality.
How is data enrichment useful?
Enriching your data means knowing and understanding your potential clients better. As a result, you can implement advanced marketing strategies and personalize your campaigns to perfectly fit the needs of prospective clients. Data enrichment is an extremely valuable tool that should be realized in all your data-driven business affairs for overall growth and success.
Data enrichment with public web data
To help you enrich and strengthen your data, Coresignal offers a variety of public web datasets collected from 20 unique sources around the world. For instance:
Firmographic data on companies is the equivalent of demographic data enrichment on people
Technographic data shows the technological capacity of a company
Employee data allows for more intelligence on the professional experience of employees
Job posting data provides insights into a company's expansion and growth
You can use all that information to enrich your data significantly, build the perfect image of your clientele, and approach them in a sophisticated and irresistible manner.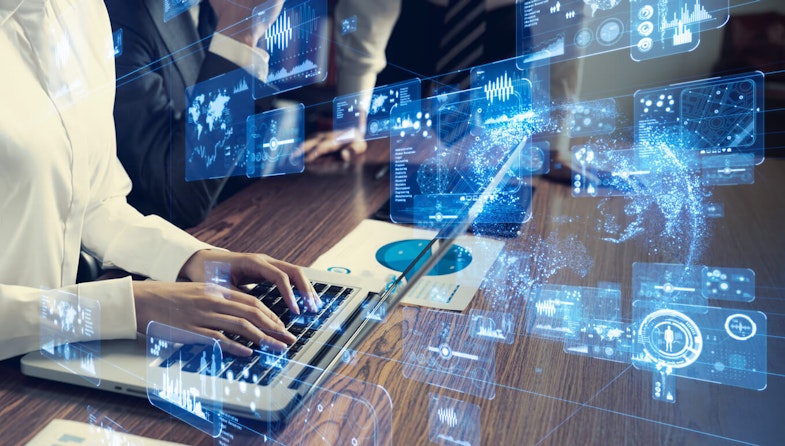 Data enrichment, data appending, and data cleansing
There is a shared common ground between those three terms and it might get ambiguous at times. Let's explore what are the main differences between data enrichment, data appending, and data cleansing.
Data enrichment
Data enrichment generally defines the act of upgrading, refining, and altogether improving raw data by adding information from external sources.
Data appending
Data appending is a synonym of data enrichment, and those two terms can be used interchangeably. It also refers to adding new elements to raw data and enhancing it for further use.
Data cleansing
Data cleansing, on the other hand, is quite the opposite of data appending or enrichment. Data cleansing refers to deleting inaccurate or breached data from your dataset. After cleansing the data, you can enrich it via data appending or data enrichment processes.
Preparation for data enrichment
As mentioned before, data enrichment is used to complement and enhance raw data with additional information for more accurate and applicable use. However, before enriching data, you must have a clean existing database free of corrupt or inaccurate data. Appending data, no matter how up-to-date or relevant, to a corrupt and unmanaged database is detrimental for your business.
That's where data cleansing comes in handy. Cleaning your current data of errors and inconsistencies is crucial before adding new data. Sophisticated data management is extremely important in seeking successful data-driven decisions.
Data enrichment for lead scoring
Lead scoring is a well-used method by marketing and sales teams to establish a score of how likely a certain lead is to make a purchase decision. The score range is 1-100.
Enriched data allows you to see up-to-date information about a certain lead and its behavioral patterns. By implementing lead scoring you can get a better idea of how your qualified prospect looks like. Furthermore, it allows you to sketch a standard of a qualified lead. With this information, you can segment your audience into possible leads and qualified leads. Then you are able to shift your focus more towards one group or another, depending on circumstances and predefined goals.
As a result, with data enrichment, you can make better-tailored marketing campaigns and approach your target audience more effectively.
Data enrichment for lead generation
Lead generation is closely connected to quality data. External data about your prospects gives you the space to come up with strategic marketing campaigns tailored specifically for your target audience. Data in its raw form is useful, but enriching data is particularly important to gain deeper insights.
Data enrichment allows for a better understanding of your prospective audience. The more knowledge you have, the more personalized the marketing campaigns can be. Consequently, sales teams also benefit from those personalized campaigns, because they are now better equipped to deliver a sales pitch that results in a profit.
Data enrichment improves the quality of your data; as a result, you can make better data-driven business decisions and boost your lead generation efforts.
Demographic data enrichment
Demographic data enrichment is one of the many types of data enrichment. Mainly, demographic data consists of population, race, income, educational information, and employment status.
Why is it important?
You may have a certain amount of information about your customers already, but that might only be a drop in the ocean. The data you have gathered on your clients internally is only what they bothered to give you. There is a number of other data points that you may not have access to, and that data could make a significant contribution to your overall knowledge of a client. Imagine having access to all the relevant information there is about your customers. It substantially improves your chances of success to satisfy their needs and turn them into repeat clients.
To dig a little deeper into how demographic data enrichment makes your business operations more successful, let's see an example of how to effectively use the data.
Data use in practice
Employment information allows you to see the job position of a person. Let's call her Amanda. By knowing what Amanda does, you can look up the job description for the position in the company Amanda works at. You see that Amanda is a senior software engineer. She might be having difficulties acquiring large datasets of quality public web data for product development. Or perhaps she struggles with maintaining a pipeline of up-to-date and relevant data. There you have Amanda's pain points. And you have exactly the product to alleviate her struggles. At this point, you have enough information to approach her as a prospective client and show the value that you can bring.
All that from just one data point. Imagine working with a combination of datasets.
Coresignal's employee and job posting datasets allow for such insights. Implement the use of data-driven decisions and gather valuable insights to tackle your target audience better.
Data enrichment process
The data enrichment process is not a one-and-done sort of operation. It is a process that takes time and effort to keep the data accurate, fresh, and updated. Customer data constantly changes. It is rarely set in stone. Companies come up with ideas that make the business skyrocket exponentially or collapse miserably. People get promotions or get fired; hence, the change in income and headcount data. Technology gets upgraded, changed, or tossed. There are numerous things that could change in a blink of an eye; therefore, keeping the data fresh is key to making well-informed data-driven decisions.
If you choose not to
What happens if you refuse to embrace the enrichment process? Well, for starters, you will no longer have the ability to present your customers with relevant offers. The problems they faced and the products they needed three months ago might be solved and unnecessary now. What they search for today could be something entirely different and not in your area of expertise. At this point, you would be living in the past while the world keeps moving forward. To avoid that, proper data management and data enrichment processes must be implemented in your everyday work-life.
Automation of data enrichment processes
Keeping the data accurate manually can prove to be a menial work. However, we live in an age of technology where artificial intelligence and machine learning are better than ever. Automation of the data enrichment process helps keep the records applicable and up-to-date. AI machine learning algorithms run continuously on a daily basis. Furthermore, they can match the records more efficiently than a human being. As a result, with the use of automation, you are constantly provided with fresh and accurate data for data-driven business affairs.
Utilizing data enrichment tools
Data enrichment tools allow companies to integrate their CRM with high-quality online people and company records in real-time. Data enrichment improves your existing data and turns it into a more valuable asset. Data enrichment tools and services enhance existing databases by providing missing or outdated firmographic, technographic, and employee data points.
How to enrich data
The most convenient method to enrich data is by buying public web datasets from third-party providers. Third-party data is external data collected from various public web sources and stored in relevant datasets.
Consider your data needs
Buying public web datasets fills the missing data points and provides you with more complete data for further and more accurate decision-making. Different datasets consist of different data points. You can select one dataset to supplement your existing first-party data, or you can opt for two datasets or more, depending on your data needs.
Analyze existing information
Remember to keep your priorities straight; more data is not the goal. Right data is what you need to aim for. After all, you need to improve raw data, not cluster it with irrelevant data points. Check your existing information, analyze it, and decide what else would you need to satisfy your customer needs better.
Choose the right data
If you need marital status to improve your buyer persona visualization, don't opt for technographic data of a company. If you're researching income levels, you do not need excessively big data of the same company. If you're looking for contact data, tech review data is irrelevant.
You should seek to complete data, not cluster it.
Make it a valuable asset
One dataset that provides you with deeper insights is better than two datasets that are missing data. Enrich your data with caution, embrace the enrichment processes, utilize sophisticated management of existing data, and maintain data quality throughout the whole operation.
Benefits of enriched data
After all the processes of data cleansing and data appending, you are now provided with a handful of enriched data.
Customer engagement and customer experience are better than ever, personalized marketing campaigns have seen the light of day, informed decisions are being made left and right, and quality data issues are left behind in the past.
It goes without saying that enriched data has numerous benefits for you and your business. Here are some more:
Increase business intelligence and cost-efficiency
Improve acquisition and sales
Better understand your customers
Eliminate data redundancy and improve data quality
Promote customer retention and engagement
Enhance your data-driven decision making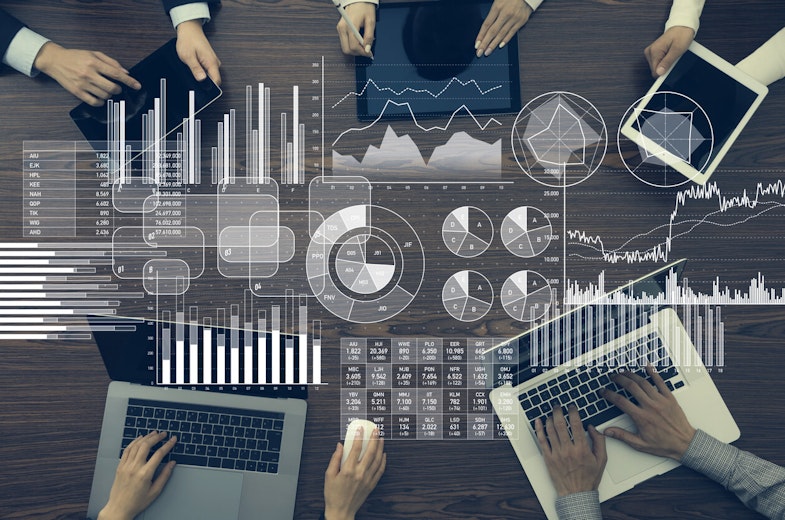 To wrap up
Data enrichment is inseparable from improving customer experience, enhancing business decisions, and generating new leads. One thing to keep in mind is the data management sequence prior to data enrichment.
The first step is to employ data cleansing.
Second, you need to analyze the cleansed data and see what you are missing.
Third, enrich the data with relevant information.
And the fourth step is to put the enriched data to use and enjoy the results.
Coresignal is here to satisfy your data needs and help you decide what data is best for you and your company. Don't miss out on an opportunity to enrich your data along with your business.
To learn more about our data feel free to contact sales, we will be happy to answer all of your questions.
Stay ahead of the game with fresh web data
Coresignal's data helps companies achieve their goals
Frequently asked questions
Why is data enrichment important?
Data enrichment helps companies supplement their existing database by merging their internal customer data with our datasets on professional member profiles and company profiles.
Data cleansing involves finding corrupt or incorrect data within one dataset and resolving any errors by either replacing, modifying, or deleting the inaccurate data.
What is an example of data enrichment?
An example of data enrichment would include updated information such as a new business physical address or a technology stack with current information that might have changed over time.
You must carefully analyze your current data and see what it is missing. Once you know what you need, then you can purchase a dataset that is relevant and useful for you.