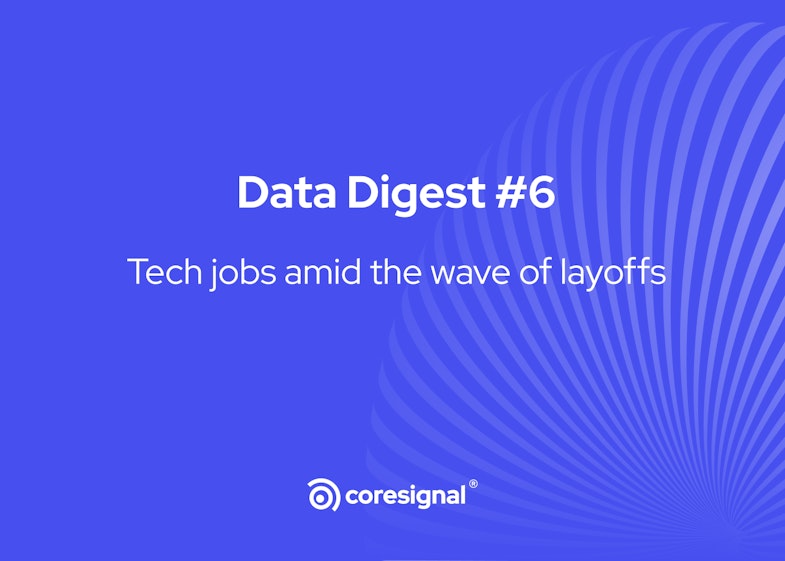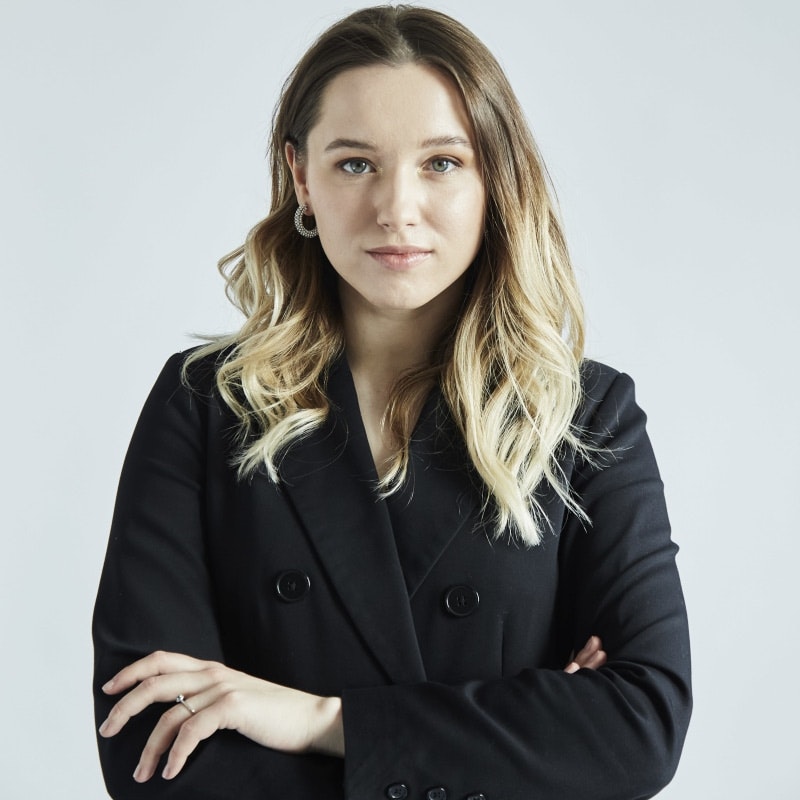 Indrė Akrutė
February 24, 2023
As more and more companies in the tech industry are announcing layoffs, we used public web data to analyze 100,000 job postings from January 2023 published by companies based in the U.S. to see what talent tech businesses are still hiring.
Tech companies included in this analysis work in the following sectors: internet, computer services, IT and IT services, and software development.
Tech industry specialists in high demand
These were the top 5 most common titles among the 100,000 job postings we analyzed: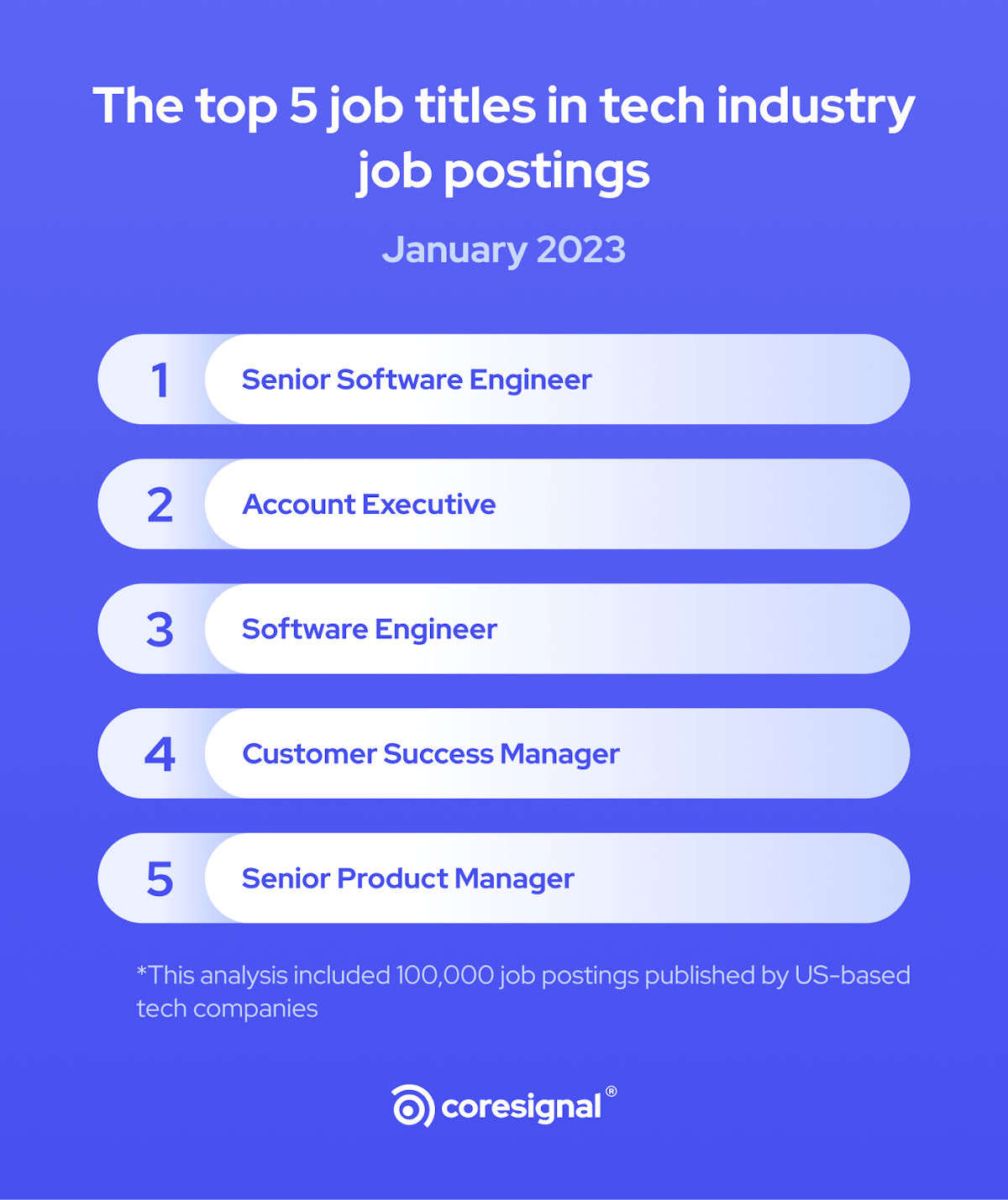 Data from one of the most popular job posting platforms shows a high demand for engineering specialists, software developers, and data analysts.
Although there's a wide range of professionals that these companies are looking for, we were able to identify and group some job positions to see what type of specialists they are mainly looking to hire.
We grouped these job positions by keywords, such as "engineer," "developer," "analyst," etc., covering more than half of job postings we included in this analysis.
Software engineering jobs made up 20.2% of the job postings we analyzed.
The majority of the jobs (53.9%) were for mid to senior-level workers and 32% of jobs were for entry-level positions. Job positions with other seniority levels made up the rest of the 14%, including only 90 jobs for executive-level positions that we found.
Job ads posted by tech giants laying off employees
Over 2,500 jobs included in this analysis were posted by tech companies that recently announced layoffs: Amazon, Meta, Facebook, and Google.
Similarly to other companies in the tech industry, the tech giants are mostly looking for engineering specialists, except for Amazon.
Out of 654 job postings by Amazon, which we included in this analysis, there was a similar number of jobs for engineering specialists, account management, and business development specialists.
The job ads for this analysis were selected at random. Jobs for the same job position by the same company posted as separate job ads in different locations were excluded if the total number of these postings exceeded 30.
Don't miss a thing
Subscribe to our monthly newsletter to learn how you can grow your business with public web data.
By providing your email address you agree to receive newsletters from Coresignal. For more information about your data processing, please take a look at our Privacy Policy.