Home
alternative data
firmographic data
Firmographic data
Track company growth for better investment intelligence
Approach your target audience more effectively
Equip your sales teams with more accurate data
Find market segments that are perfect for you
Gain valuable insights into other businesses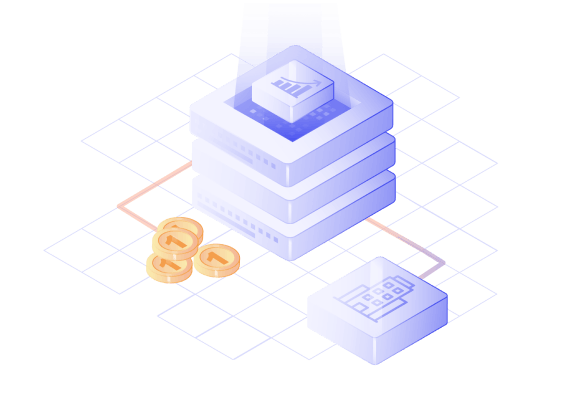 10 firmographic sources
91M company records
Always fresh, updated data
See the full company picture
Coresignal's firmographic data makes it possible to group or filter companies by size, industry, category, age, and more. Firmographic data allows you to track the growth of your competitors and provide you with robust industry insights.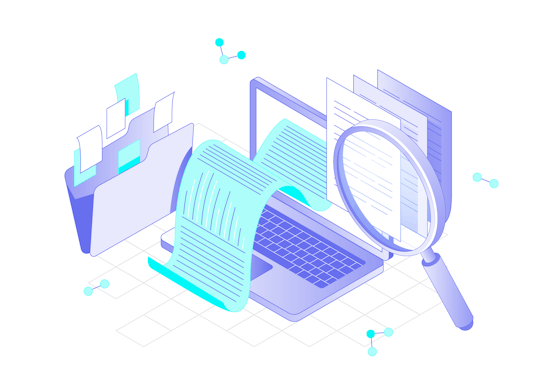 Map company locations
Improve your account-based marketing efforts with the ability to map and target companies located in relevant areas. Geographic data enhances your sales and marketing efforts by giving you rich insights into location-based market trends.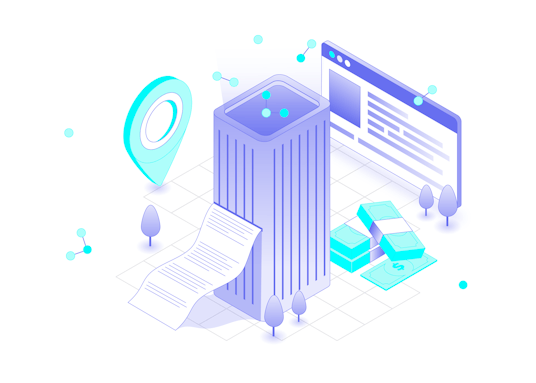 Other use cases
Market research
Go above and beyond in your market research with in-depth firmographic data for business. Our firmographic data can help you forecast industry trends and uncover market gaps for better data-driven investment decisions.
Segmentation
Lead data-driven sales and marketing campaigns with firmographic segmentation. Coresignal's rich firmographic datasets provide sales and marketing teams with business insights that can help guide campaigns.
Investing
Understand specific relationships between different companies to inform your business decisions and boost your investment intelligence efforts. Data-driven insights enable a better knowledge of the correlation between companies industry-wise.
Stay ahead of the game with fresh web data
Coresignal's data helps companies achieve their goals
Free data sample
See the sample structure of our firmographic JSON record
Explore the main firmographic data points
Find out the definition of each data point
We might use your email to provide you with information on services that may be of interest to you. You can opt-out of any marketing-related communications at any time. For more information on your rights and data use please read our Privacy Policy.
Main data fields
Here are some examples of the data fields you will find in our firmographic data.
Information
Description
Example values*
name
Name of the company
Coresignal
industry
Industry or category in which the company operates
Information Technology & Services
subsidiary_status
Subsidiary status of the company
private
size
Company size in headcount expressed as integer, range or particular category
5945;
501 to 1,000.
revenue
Estimated yearly revenue of the company
$2 to $5 billion (USD)
location
Company location, e.g. address
630 Third Ave.
Please note that some example values were changed for clarity. For more information on all available data fields, their corresponding sources, and data samples, please contact sales.
What is firmographic data?
Firmographic data, also called firmographics, is the set of attributes used to segment companies into specific groups based on predetermined criteria. It categorizes companies into useful groups that show valuable insights for you.
Several firmographic data examples consist of company name, size, location, industry type, headcount, and annual revenue.
There is a number of benefits your business can gain by implementing the use of firmographic data:
It encourages data-driven marketing strategies for improved lead generation efforts
It helps with personalized sales and marketing campaigns by targeting specific market segments
It shows key characteristics of a specific company that helps B2B businesses find potential clients
It promotes informed, data-driven investment decisions
Like demographic data for people or technographic data for technology stacks, firmographics make it possible to group companies by unique identifiers.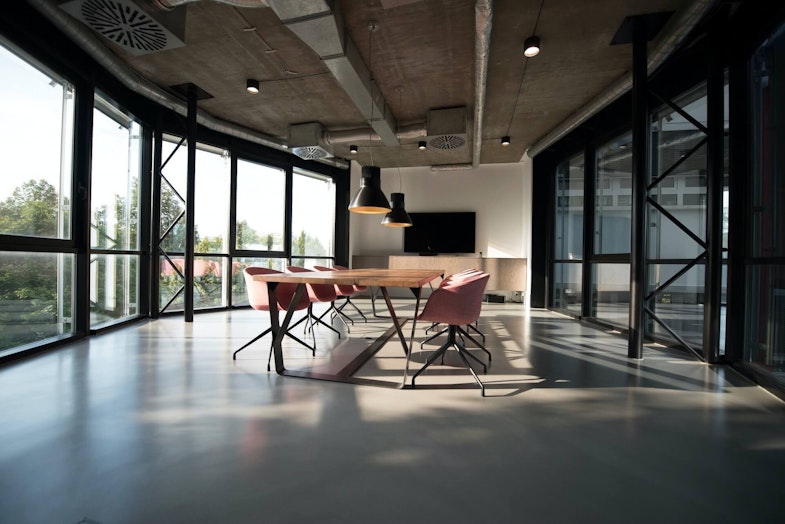 Collecting firmographic data
In general, there are two ways to gather firmographic data; you either do it on your own or make a purchase from a third-party firmographic data provider.
Getting your own data
Collecting firmographic data on your own is possible, but limited. It's like a free trial; you get the taste of it, but most of the information lies beyond the subscription horizon.
The most common way to approach it is by asking to fill out certain forms on landing pages in exchange for valuable, free information.
However, if you are bold enough to ask for extensive data in the forms, some users might lose interest and leave your page altogether. Nowadays, we are used to instant gratification, and filling out extensive forms is a daunting task.
Of course, you could stay away from extensive questionnaires and keep it short, but the less data you have, the less accurate decisions you make.
Also, you want to stay away from inaccurate data and always keep it fresh. Manual verification could prove to be extremely time-consuming.
Buying from data providers
Buying firmographic data from a firmographic data provider is as easy as it gets. It might be costly, but more rewarding.
First of all, you are guaranteed to get access to fresh and continually updated verified data. You do not need to worry if the data you have is still accurate and applicable. Data providers have a team of experts that do it for you.
Secondly, you can group multiple companies with similar descriptive attributes at one time. It greatly improves your scope of reach and you no longer need to rely on individual cases that reduce your overall efficiency.
Finally, you get access to information from more than one data source. Data providers, such as Coresignal, have multiple alternative sources to extract information for even more accuracy. After all, firmographic data from nine online sources is more trustworthy than one or two.
Overall, buying verified data from providers is more cost-effective than gathering it on your own. You would need to establish a sophisticated in-house team of data experts to manage and oversee all data-related operations to constantly keep it fresh and ready to use.
Firmographic data for investment intelligence
As mentioned before, firmographic data for companies works in synchronization with demographic data for people.
By using Coresignal's firmographic dataset, you get access to many unique data points that can enhance your investment intelligence.
Company size
Track company size to gather insights into the direction of a company regarding employees. Knowing how many employees a company has, shows the overall success of the company.
After all, there is no business if there are no people.
Industry type
If you are interested in dealing with certain types of industries, our accurate firmographic data allows you to filter companies out by unique identifiers, one of which is industry type. Filter between all industry types from manufacturing to information and human services.
Quarterly and annual profits
Keep notes on the quarterly and annual profits of a business to forecast its progressions.
No matter if you want to deal with big companies or small businesses, keeping track of their annual revenue is a big part of the investment process.
Steady increase, stagnation, or a sharp decline are factors you can observe with fresh firmographic information.
Parent companies
You can see if a company was born of another one and get information on the parent company's success to anticipate further growth trends.
You can then find the company websites and look for contact details if you want to get in touch with them for business opportunities.
Subsidiary status
Our firmographic data offers a subsidiary status data point of a business that allows you to differentiate public and private companies.
Generally speaking, it is important for investors to know whether a business is public or private. Private companies might be more complicated to invest in, since there are more procedures involved, depending on your status as an investor.
Professional investors and companies will find it less challenging between both types; however, if you are not a professional and are not involved with a particular company, it might be better for you to stick with investments available to the general public.
Firmographics for marketing and sales teams
Enhance your marketing campaigns and sales numbers; attract potential clients and qualified prospects by using personalized sales and marketing strategies.
Approach your target audience successfully
Generic sales pitches are not compatible with successful lead generation efforts and approaching particular types of target audiences. You need to know exactly what your potential customers need.
By using firmographic data, you get insights into customer data, public company registers, and become able to direct your marketing efforts appropriately.
You can filter out relevant market segments for you and focus on those segments to address that particular target market.
Equip your sales team with accurate customer data
Identifying a specific target audience allows you to come up with personalized marketing ideas, which in turn attract potential clients, improve sales efforts, and overall sales cycle length.
Your sales team is now much better equipped to tackle those qualified leads and offer them a product that is tailored to solve the problems they are facing.
Relevant messaging and communication are key to improving sales efforts and business in general.
Enhance ABM solutions
With our firmographic data, you can find the perfect company for you and make use of account-based marketing strategies.
Filter out the noise and pinpoint the one business that ideally fits your ICP. Figure out their pain points and approach with the best solution they have ever seen.
In conclusion
Coresignal's firmographic data can elevate your account-based marketing, lead generation efforts, and investment intelligence. With rich B2B and B2C insights you can:
Better understand the needs of your customers and convert potential clients
Identify market gaps and fresh trends
Enhance market research for better trading and investment decisions
Extract operational insights of your competitors
In all, these are just a few ways firmographic and technographic data is utilized by researchers, investors, sales teams, and marketing experts.
To learn more about our data feel free to contact sales, we will be happy to answer all of your questions.
Stay ahead of the game with fresh web data
Coresignal's data helps companies achieve their goals
What is firmographic data?
Firmographic data refers to externally collected information about companies regarding their name, size, location, number of employees, and more.
How do firmographics improve marketing and sales performance?
Access to firmographics allows for relevant messaging tailored specifically to your target audience and boosts your sales potential. You get the key characteristics and descriptive attributes of your potential customers to help marketing teams make better decisions.
How do firmographics improve investment decisions?
You can track certain metrics of a specific company such as its size, industry, annual revenue, headcount, and more to make data-driven investment decisions.
How to effectively use firmographics?
You can group companies by unique identifiers and filter out the businesses that are relevant specifically for you. Segment companies to tackle your target audiences better and improve your sales cycle.