Home
solutions
web data apis
Coresignal's web data APIs
Power your products with instant access to a large-scale database of employee, company, and jobs data records, or scrape the web to get real-time data.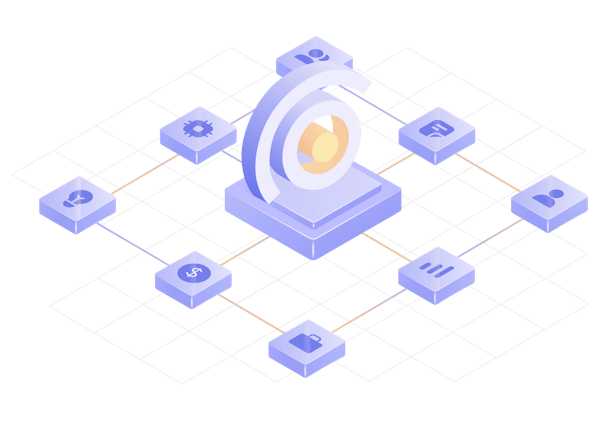 Search, filter, and extract web data
Database APIs
Search, filter, and enrich with direct access to a large-scale database. 
Scraping APIs
Get 100% fresh data records on demand using scraping APIs.
Self-service tool
Convenient for developers, accessible to all
One of the ways to use the Company and Employee APIs is the self-service tool. You don't need a big data team for that. A search query generator and learning resources make it easy for any team to get started.
Build a search query using the query generator. Select filters and see the number of results in our database.
 Copy the query and call our API to get the data. If needed, collect a data sample first.
Get data in structured JSON.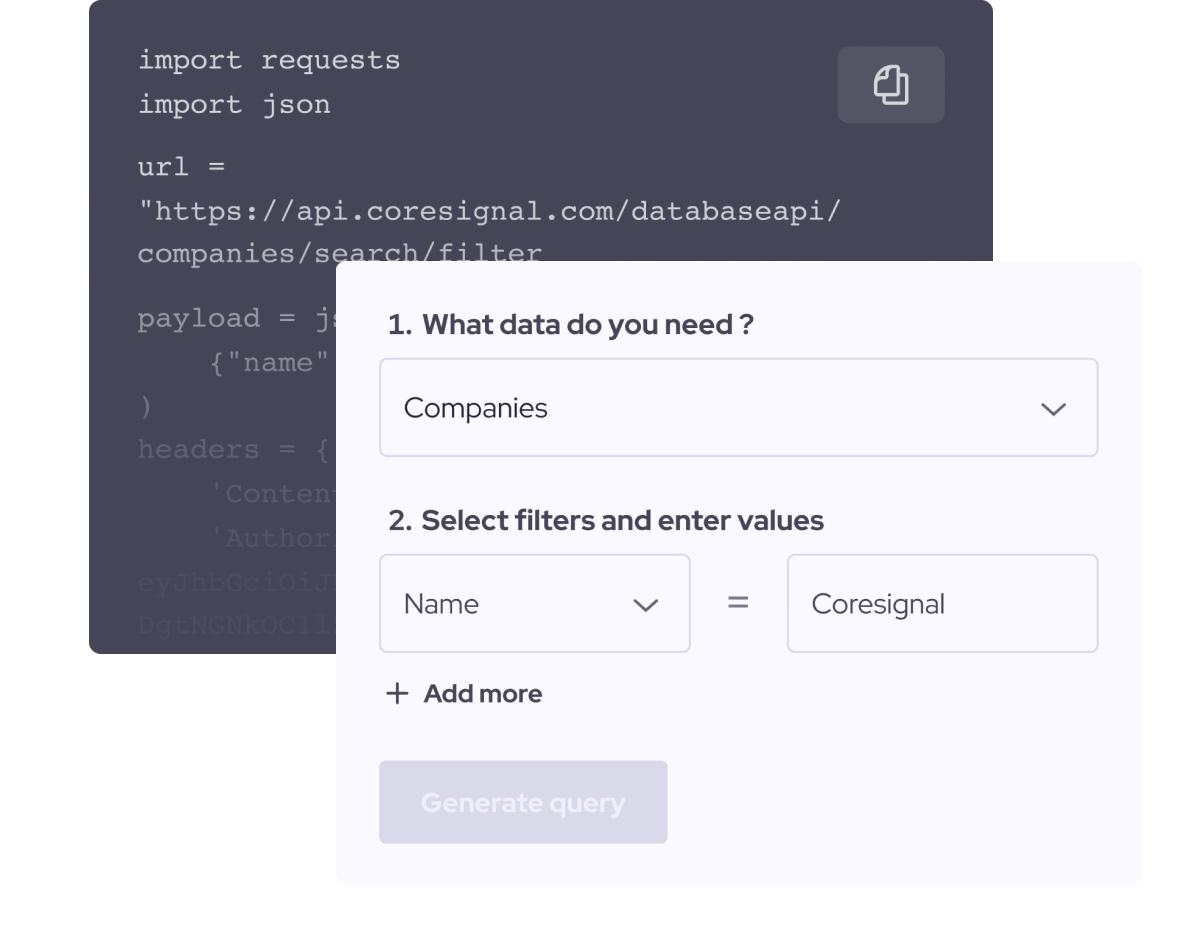 200 free credits
Query generator
Custom data samples
Elasticsearch query DSL
Quick start guide