Datasets
Data APIs
Data sources
Use cases
Resources
Pricing
Home
alternative data
Alternative data: 360° view of companies and professionals
Alternative data is non-traditional data that helps businesses extract unique insights. Companies across the globe leverage our extensive datasets to improve their investment decisions, competitive intelligence, and market intelligence.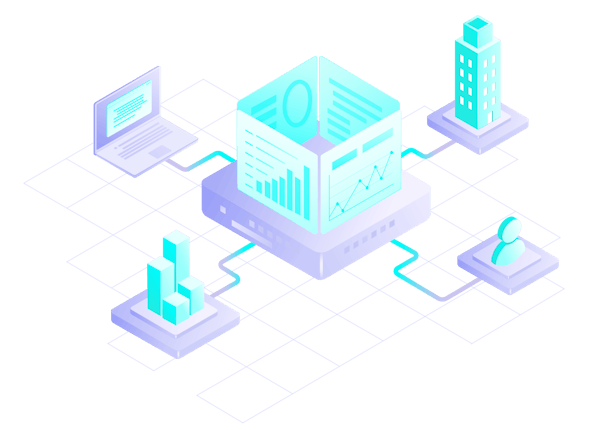 Top alternative data sources
Coresignal's alternative data
Below you will find our full data offering consisting of a total of 20 unique alternative data sources in 8 categories.
Get 200 free API credits
Sign up and get access to 940M+ data records. Try database APIs for free.
Alternative data for investors
Alternative data enables extracting up-to-date and accurate insights, allowing hedge funds and investment firms to survey potential startups, track company or product popularity, their growth rates, and more, ultimately leading to a better-informed investment process.
Alternative data for businesses
Our datasets provide B2B and B2C companies with up-to-date market data and always fresh business-related people intelligence. From researching market trends to generating leads or unlocking the power of data-driven recruitment, alternative data is becoming increasingly indispensable for modern business.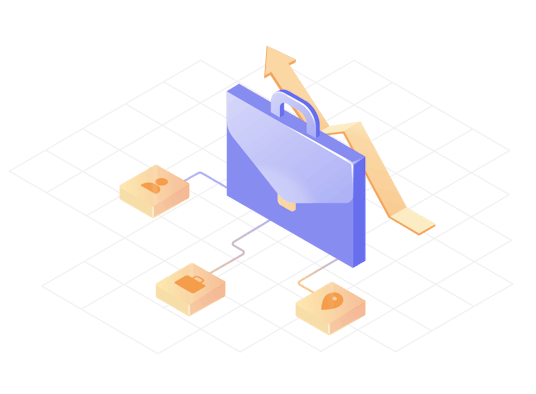 Alternative data use cases
Investment intelligence
Combine company data with traditional datasets for enhanced investment strategies. Alternative data, combined with the power of AI/ML, enables investors to generate trade signals, identify risks, and make better predictions.
Data-driven recruitment
Data-driven recruitment takes the hiring process to a new level. By leveraging data when analyzing talent and prospects, recruiters can make efficient and data-driven decisions.
Lead generation
With Coresignal's rich and continuously updated employee datasets, fuel your lead generation pipeline with data on a wide range of decision-makers and stakeholders.
What is alternative data?
Alternative data refers to big data generated either by individuals, business processes, or sensors that are collected from non-traditional sources. For example, traditional data is exclusive to data that's produced by companies themselves, while alternative data relies on the collection and data scraping services.
Traditional data vs. alternative data
Specifically, traditional data can include investor presentations, SEC filings, financial statements, and press releases. In contrast, alternative data includes externally sourced information,such as company size based on headcount or revenue, location of HQ and branch offices, web traffic, reviews, employee salaries, organizational structure, and much more. For example, using employee data, which is one category of alternative data, companies can even see the ethnicity and gender distribution in businesses or markets their interested in to conclude certain DEI data statistics.
How is alternative data collected?
Alt data is most commonly acquired through data harvesting of public web data, acquisition of raw data, and third-party licensing.
What is alterantive data used for?
Businesses can utilize alternative or B2B data to help fuel and build AI-based technologies, generate more business opportunities, conduct competitive analysis, and enrich their existing datasets. A B2B database will supply you with insights tailored specifically for B2B businesses. B2B database providers allow access to fresh and accurate data, eliciting the need to collect and manage it on your own.
More specifically, HR tech companies, lead generation platforms, B2B, and B2C companies are all able to extract valuable insights from using alternative data. In general, alternative datasets up your business for more insightful decisions and improved overall performance.
Why 400+ companies choose Coresignal?
In the market since 2016
Coresignal was one of the first companies in the market. Now, our team includes some of the most experienced web data extraction professionals.
Reliable and convenient delivery
We offer data in multiple formats, flexible delivery frequency and ensure transparent information about data operations to our clients.
Exceptional client support
Get the most out of your data with the help of Coresignal's dedicated account managers. We value long-term relationships and strive to provide quick support.
Frequently asked questions
How big is the alternative data market?
According to Grand View Research, the size of the alternative data market reached 1.64 billion at the end of 2020 and is expected to reach a market size of USD 17.35 billion by 2027.
How much does alternative data cost?
The price varies depending on the user and the use case; however, according to Institutional Investor, it ranges from 25,000 USD all the way up to 500,000 USD. In addition to purchasing third-party alternative data, companies should build a data expert team responsible for managing and storing the data.
Who uses alternative data?
The most common users include VCs, hedge funds, private equity firms, corporations, SaaS companies, and analysts.
How is alternative data used?
In finance, it is used to discover valuable business insights and generate business opportunities. More specifically, businesses and investors leverage alternative datasets to conduct predictive analytics and anticipate buying behavior, handle market research, boost lead generation, and fuel data-driven recruitment.
How are hedge funds using alternative data?
With the recent advancements in AI technology hedge funds are primarily utilizing the data to enhance their investment intelligence and generate business opportunities.
What is alternative data analytics?
Alternative data analytics is a broader term that encompasses the various data analysis processes utilized by companies and investors.