Home
alternative data
community and repository data
Community and repository data
Discover talented developers, data analysts, and more
Leverage data for investment intelligence
Identify stand-out software projects
Improve talent sourcing strategies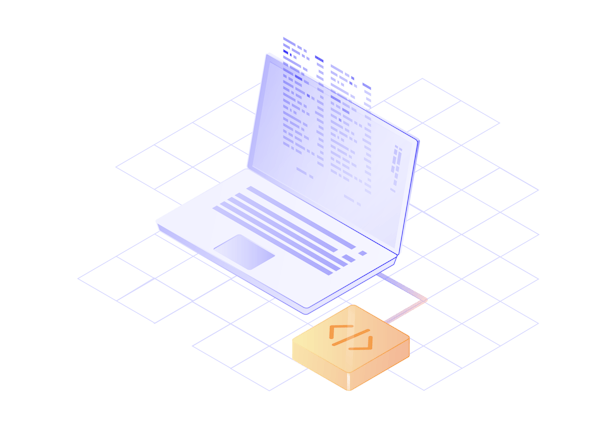 3 total data sources
74.5M total data records
Always fresh, updated data
Community and repository data use cases
Discover software projects
Our continuously updated software repository data makes it easy to identify and track noteworthy software projects that might be ready for the next stage of growth.
Source candidates
With Coresignal's rich community and repository datasets, source the perfect candidate for your project by analyzing similar projects and their communities.
Identify trends
From machine learning to data science and coding, a wealth of public discussions is a great source for identifying trends or understanding social sentiment.
Stay ahead of the game with fresh web data
Coresignal's data helps companies achieve their goals
Free data sample
See the structure of our community and repository JSON record
Explore the main community and repository data points
Find out the definition of each data point
We might use your email to provide you with information on services that may be of interest to you. You can opt-out of any marketing-related communications at any time. For more information on your rights and data use please read our Privacy Policy.
Main data fields
Here are some examples of the data fields you will find in our community and repository datasets.
| Information | Description | Example values* |
| --- | --- | --- |
| company_name | Name of the company where the person is employed | X Software |
| location | Highlights the location of the person | Netherlands |
| repos_summary | Data block on repositories including names, descriptions, sizes, watcher counts, licenses, programming languages, etc. | NA |
| scripts_summary | Data block on scripts by the user | NA |
| datasets_summary | Data block on datasets by the user | NA |
Please note that some example values were changed for clarity. For more information on all available data fields, their corresponding sources, and data samples please contact sales.
Benefits of community and repository data
In general, investors, recruiters, and businesses use community and repository data in various ways. Here are a few more benefits companies may gain by utilizing community and repository datasets: 
Acquire up-to-date market research insights on trending software projects
Use social listening to discover mentions of your product
Enrich your lead database with public community and repository profiles
If you are not sure whether our data is right for your use case, we will gladly provide you with a free consultation. Feel free to contact us by clicking the button down below.
Stay ahead of the game with fresh web data
Coresignal's data helps companies achieve their goals