Datasets
Data APIs
Data sources
Use cases
Resources
Pricing
Back to blog
When should your startup consider using public web data?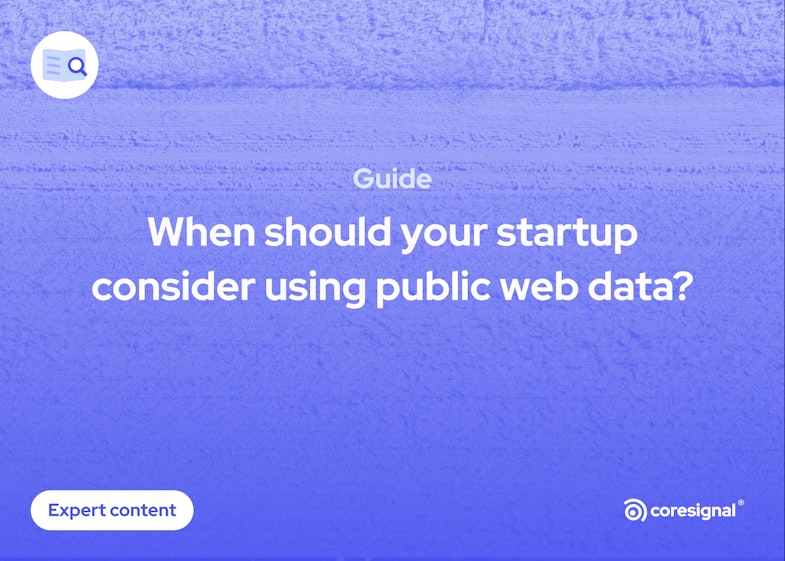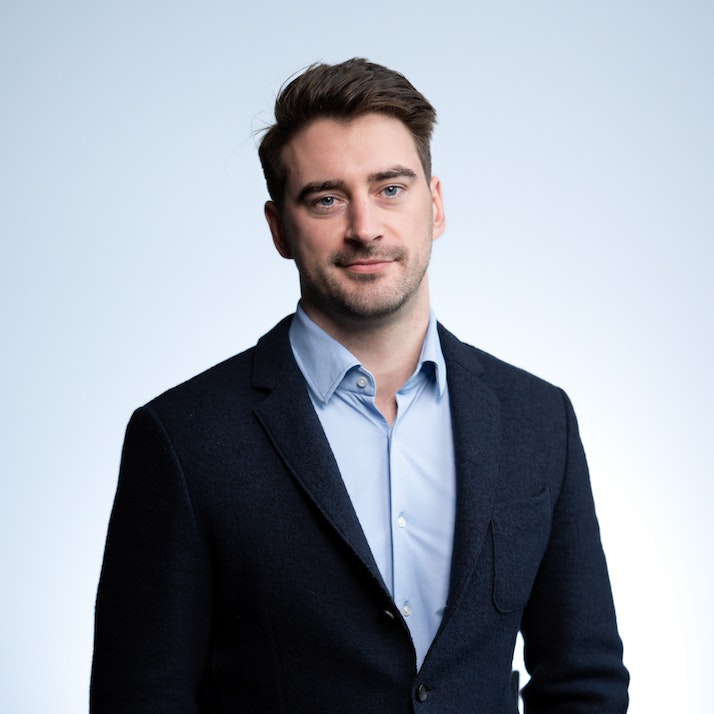 Laurynas Gruzinskas
October 26, 2023
Many startups can leverage public web data to their advantage, with the extent of its utilization depending on whether it serves as a supplementary tool during research phases or becomes a core aspect driving the entire business forward.
Notably, startups in market research, e-commerce, HR tech, sales tech, real estate, finance, and investment industries have been early adopters of web data. However, we are witnessing a growing number of startups from various other sectors recognizing the value of web data to enhance their products, make informed decisions, and tap into public web data sources for valuable insights.
So, let's explore when web data would be necessary for your startup and why your startup should consider using web data.
How can startups benefit from using public web data?
The advantages of using web data for startups are plentiful. It empowers them to create products that help make informed decisions about companies, professionals, and the job market. Web data proves valuable in tracking the growth of businesses and their products, investment rounds, headcount changes, and leveraging AI models to predict the future for different business cases.
One of the key benefits of using web data for insights or building a new product is that it allows for creating something unique.
What's more, not having to rely on ready-made solutions, like generic insights extracted by other companies that lots of other companies are using, gives startups a competitive advantage.
Startups use web data to get insights into:
Company headcount changes over time;
Job market insights;
Investment opportunities;
Finding decision makers ;
Identifying more sales opportunities;
Gathering reviews about different products
And more.
How early-stage startups leverage public web data solutions
There has been a noticeable increase in startups becoming aware of the potential of web data and its transformative capabilities.
This awareness is often sparked by witnessing other ventures' success stories or prominent players in their respective industries embracing web data solutions. As these pioneering examples demonstrate the tangible benefits, more startups are inclined to explore the possibilities that web data can offer.
However, it is crucial to acknowledge that while the awareness is growing, there is ample room for further expansion. Many startups still prioritize traditional approaches and may not consider web data as their primary option for decision-making and strategy development.
Nevertheless, with advancements in AI-based technologies, prediction making and other use cases, web data is gaining more and more traction in the market.
Regarding the stages at which startups seek web data, it is common for them to embark on this journey during the early validation or product creation phases. In these stages, web data is instrumental in product development and can aid in formulating a competitive business proposition, which can later be validated through data analysis.
Moreover, startups continue to utilize web data as they progress through the growth and scaling stages. As their business expands, they may realize that the existing data that they use is insufficient to cover their evolving needs, prompting them to turn to web data to unlock additional value and insights. Web data is a very powerful tool for SaaS and other players who can use it to enrich their existing data.
Web data use cases
Web data provides startups with the ability to unlock valuable insights and opportunities that were previously untapped. Let's look at some common use cases of web data:
Market research and competitive analysis;
Product development and improvement;
Personalisation and customer engagement;
Risk assessment and business Intelligence;
Lead generation and sales;
Fraud detection and security;
Talent acquisition and HR analytics;
Financial analysis and investment decisions;
Real estate investment and purchase decisions.
One of the key benefits of using web data for insights or building a new product is that it allows for creating something unique.
Public web data sources
All the use cases mentioned above are possible because of the variety of sources that are being used. Before diving into examples, it's important to keep the definition of public web data in mind.
Public web data is information sourced from any publicly available sources on the internet. In this case, we're looking at sources commonly used and beneficial for businesses in market research, e-commerce, HR tech, sales tech, real estate, finance, and investment industries.
Company data
There's a variety of company data sources that businesses can benefit from: sources that contain general information about companies (also known as firmographics), their workforce, funding, and social media presence. A good example would be startup databases like Crunchbase which contain most of this information in one place.
Company data is valuable for startups in different industries as it allows them to fuel their lead generation engines, find investment opportunities, monitor their competitors, perform market research, and more.
Employee data
Employee data, also referred to as talent data, people data, or human capital data, provides companies with public information about business professionals. Startups rely on web data sources to get information about talent at scale, for example, data from professional networks.
Web data on business professionals is used to source talent, analyze labor market trends, monitor significant changes in specific companies or industries, and more.
What's important to keep in mind is that, especially with employee data, companies aim to get the freshest data possible. And because web data extraction, paired with the challenge of keeping it fresh at all times, requires a lot of resources and expertise, startups often rely on experienced data vendors that can update data records as soon as business professionals change their public professional profiles.
Employee data sources are usually networking platforms and social media platforms where individuals publicly publish information about themselves, their job experience, qualifications, and more.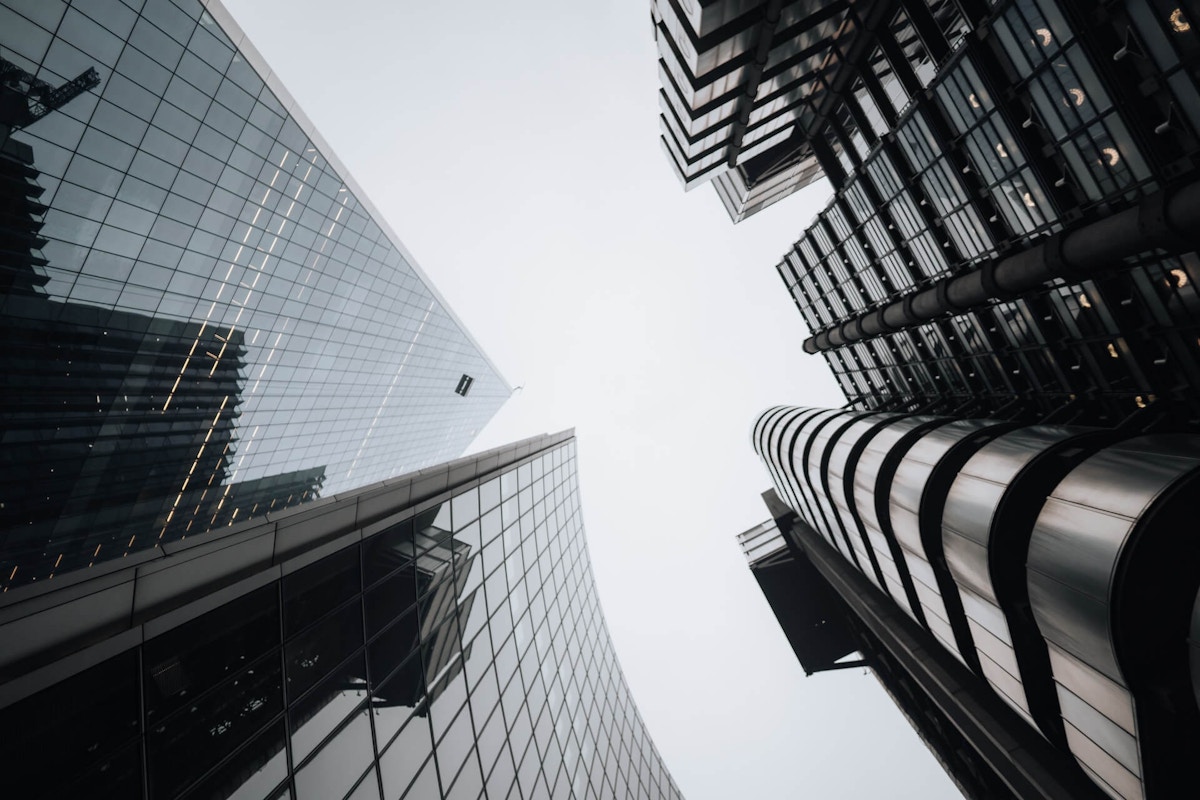 Jobs data
There are many job posting platforms, some more popular in specific parts of the world or industries than others. For example, some platforms are more popular among industries that mostly require workers' manual labor, while others are the go-to option among tech companies.
Job postings are used to analyze the labor market, spot and analyze hiring sprees in specific companies or industries as well as track relevant changes in them. Some companies also use job posting data to power their tools, such as those that connect people looking for jobs with relevant opportunities.
Review data
Sources for review data are reviews sites that provide reviews of products, services, or companies, for example, platforms like Glassdoor that allow employees to rate their employers. 
Businesses leverage such data to identify investment opportunities, monitor competitors, or extract actionable insights about specific companies, industries, and trends.
Together with web data, there are other public web data sources that businesses can leverage for analysis or building a new product, such as government-released datasets, location data, public data repositories, and user-generated data.
What are the challenges of using web data as a startup?
There are, of course, challenges that startups face when utilizing web data. A primary challenge is the cost of data, particularly for early-stage companies with limited financial resources.
Data prices for large datasets can be prohibitive for startups with modest investment rounds, making it crucial to partner with data providers that offer flexibility in pricing and allow payment for the data actually used.
For example, those that provide API solutions that enable retrieving only the needed data, with credit-based payment plans for businesses of all sizes.
Additionally, extracting valuable insights from the data requires sufficient expertise, and maintaining data extraction and management infrastructure can be resource-intensive for startups with limited technical resources.
Overcoming these challenges requires careful planning and strategic decision-making to maximize the benefits of web data for the startup's growth and success.
Final thoughts
Although working with such data can be challenging, the increase in demand for web data resulted in a variety of solutions that are suitable for businesses of all sizes and at different stages.
Web data opens a lot of opportunities for startups. For some, it can help build data-driven strategies based on actionable and unique insights, while other startups can build an entire product powered by such data.
If the use cases mentioned in this article resemble the direction of your startup, you should consider using web data. Not having to rely on standard solutions will give your startup competitive advantage and may open new opportunities for product growth.
This article was originally published on Startups Magazine
Don't miss a thing
Subscribe to our monthly newsletter to learn how you can grow your business with public web data.
By providing your email address you agree to receive newsletters from Coresignal. For more information about your data processing, please take a look at our Privacy Policy.