Datasets
Data APIs
Data sources
Use cases
Resources
Pricing
Back to blog
Untraditional ways to discover tech talent and promising software projects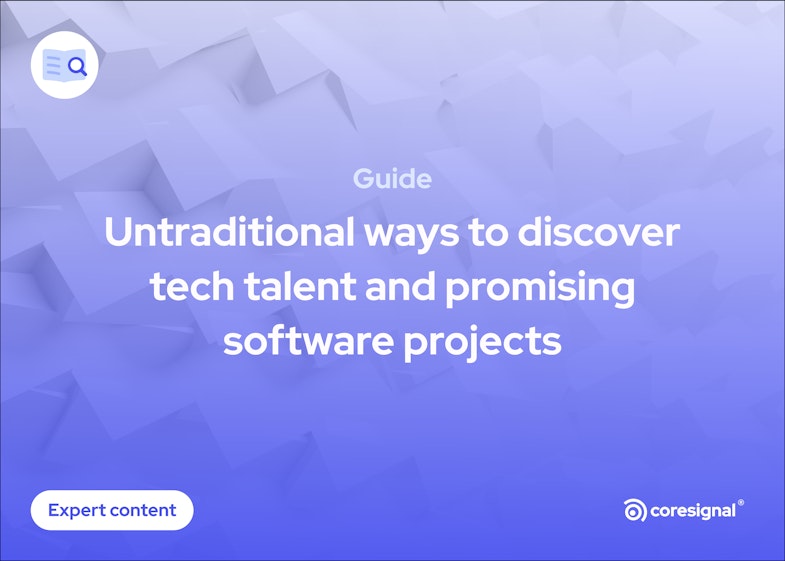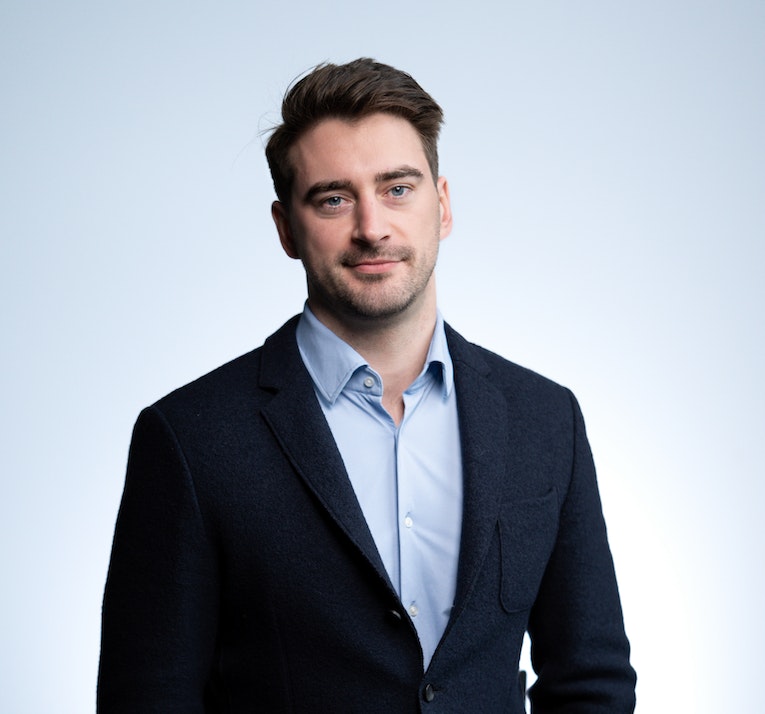 Laurynas Gruzinskas
November 14, 2023
In the tech world, it is essential to go beyond resumes when looking for the best-fit talent. Such job positions as software engineering or development require more than experience. You need to be sure that a professional also has tech skills, which are hard to identify when looking at someone's resume.
Enter web data. More and more companies leverage web data to enrich the information they already have about someone with an additional layer of data from specific public sources that allows for the evaluation of someone's experience, technical, and even soft skills.
In this article, I will discuss what public web data sources companies use as an alternative to job boards when hiring tech talent and creating data-driven talent intelligence tools.
Why should you go beyond traditional methods?
When it comes to traditional ways of hiring talent through job boards and companies' career websites, the most significant contrast can be seen in the role of the recruiting side. The buzzword candidate-driven market has been circling around the media for a while now. It means that instead of being reactive when looking to fill positions, companies are becoming more and more proactive.
There are two reasons why. First, the perfect fit is hard to find. And second, candidates are becoming increasingly more selective.
It's all closely related to how companies use web data for hiring. Instead of waiting to be approached by candidates, companies turn to publicly available data on tech talent in the search for candidates.
The benefits of recruitment driven by web data
Let's start with what is the role of web data in the context of data-driven recruitment.
Web data that I'm referring to in this article means large-scale data acquired from publicly available online sources, such as professional networks, startup databases, or online communities. Companies get this data by collecting it or buying it from data providers.
Talent sourcing
When it comes to hiring tech talent, using large-scale web datasets is similar to getting access to a constantly growing database of a large number of candidates. This database can be used to find talent with specific skills and backgrounds and those that meet other criteria. Companies buy and use this data to fill specific positions, to do it faster and with higher success rates. Just like public resumes, these datasets often contain up-to-date data about business professionals.
Competitive monitoring
Some companies also use web data for competitive monitoring. Analyzing competitors' workforce gives more visibility into what they are doing. A similar company may have a team of 20 sales representatives while yours has 2. And that's not necessarily a bad thing.
Web data allows you to take a look way beyond numbers. You can see the qualifications of competitors' employees, identify patterns among competitors, and extract actionable insights for your workforce planning. This allows companies to stay competitive by tailoring their job offers and expanding their teams.
Reskilling
With the help of data on professionals and a layer of data on the skills and interests of workers from specific industries, analytics companies working in the HR industry know what path is needed to succeed in particular job positions. And how to get to them.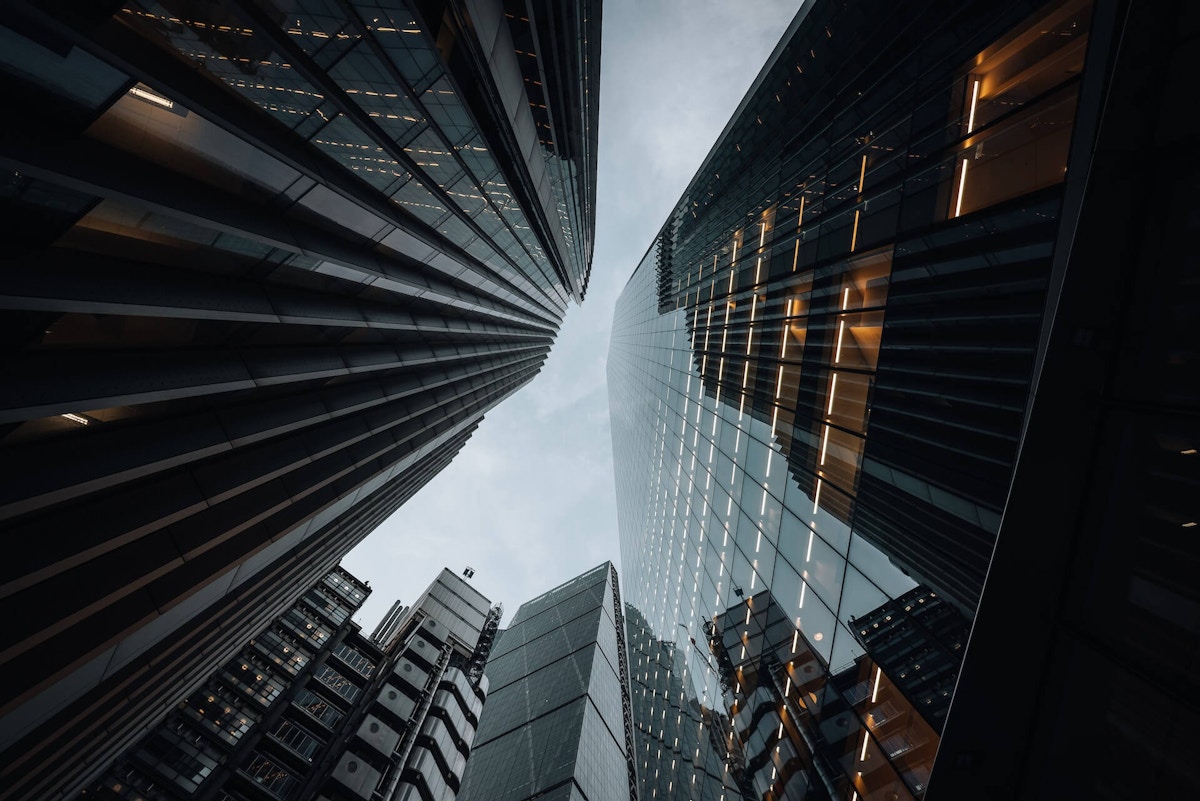 Data sources
However, resumes are often not enough to gain a competitive advantage when hiring a team of top professionals. Some data sources are specifically used for hiring tech talent. The reason is that they unlock an additional layer of information on technical backgrounds that is being used to enrich data from resumes.
These sources are online developer communities for open-source software projects. It is sometimes referred to as developer community and repository data. Using this data, companies find engineers, developers, and other specialists. For example, over 100 million developers have GitHub profiles. 4 years ago, there were less than half of that.
Sources like GitHub are not highly relevant for companies working in other industries. Compared to, say, job boards, these sources also have a smaller scale. However, these data sources are invaluable to those who do need employees with solid technical skills.
By analyzing open-source projects or developers' contributions to them, you can explore professional skills from different perspectives:
See what projects a developer chooses to be involved in;
See how actively people participate in specific projects;
See how organized a software project is;
Check the popularity of particular projects and why they are popular;
See how clean the code someone is writing is;
Check if developers are reusing available resources instead of reinventing what's already been solved.
Advantages of using web data to source talent
Analysis of community and repository data allows companies to take an inside look into the world of developers: most common or in-demand skills, activity, contributions to specific projects, the quality of their contributions, and more.
Selecting a skilled professional solely based on their resume is often insufficient, especially for higher-level positions. Public data from online communities may help find the go-getters—active and initiative people who are likely to make an impact in your organization.
My experience shows that many investment firms also use community and repository data to identify trending projects and their founders. Often, a promising project leads them to the people behind those projects.
What type of companies use this data?
Being a part of a public web data company, I noticed that this type of data was more popular among investment companies than HR technology companies and recruitment teams for quite some time.
Now, it's very popular among HR tech companies. Therefore, it's an option worth consideration for those who want to stay one step ahead. For companies that don't have the capabilities of high-level web data analysis, I'd still recommend using tools powered by web data.
However, if you're providing talent intelligence solutions, this is definitely the type of data that you should consider.
Final thoughts
Overall, my experience working with lots of HR tech companies shows that their needs remain the same. Talent sourcing requires lots of data that are complete and as up-to-date as possible. What has changed, however, is the depth of analysis that using multiple sources with different data points enables.
To source top talent, data-driven companies need to look at top data solutions and alternative data sources that can help them extract unique insights and gain a competitive advantage.
This article was originally published in HRTech Series.
Don't miss a thing
Subscribe to our monthly newsletter to learn how you can grow your business with public web data.
By providing your email address you agree to receive newsletters from Coresignal. For more information about your data processing, please take a look at our Privacy Policy.