Back to blog
How to Find Startup Companies Ready for Investment?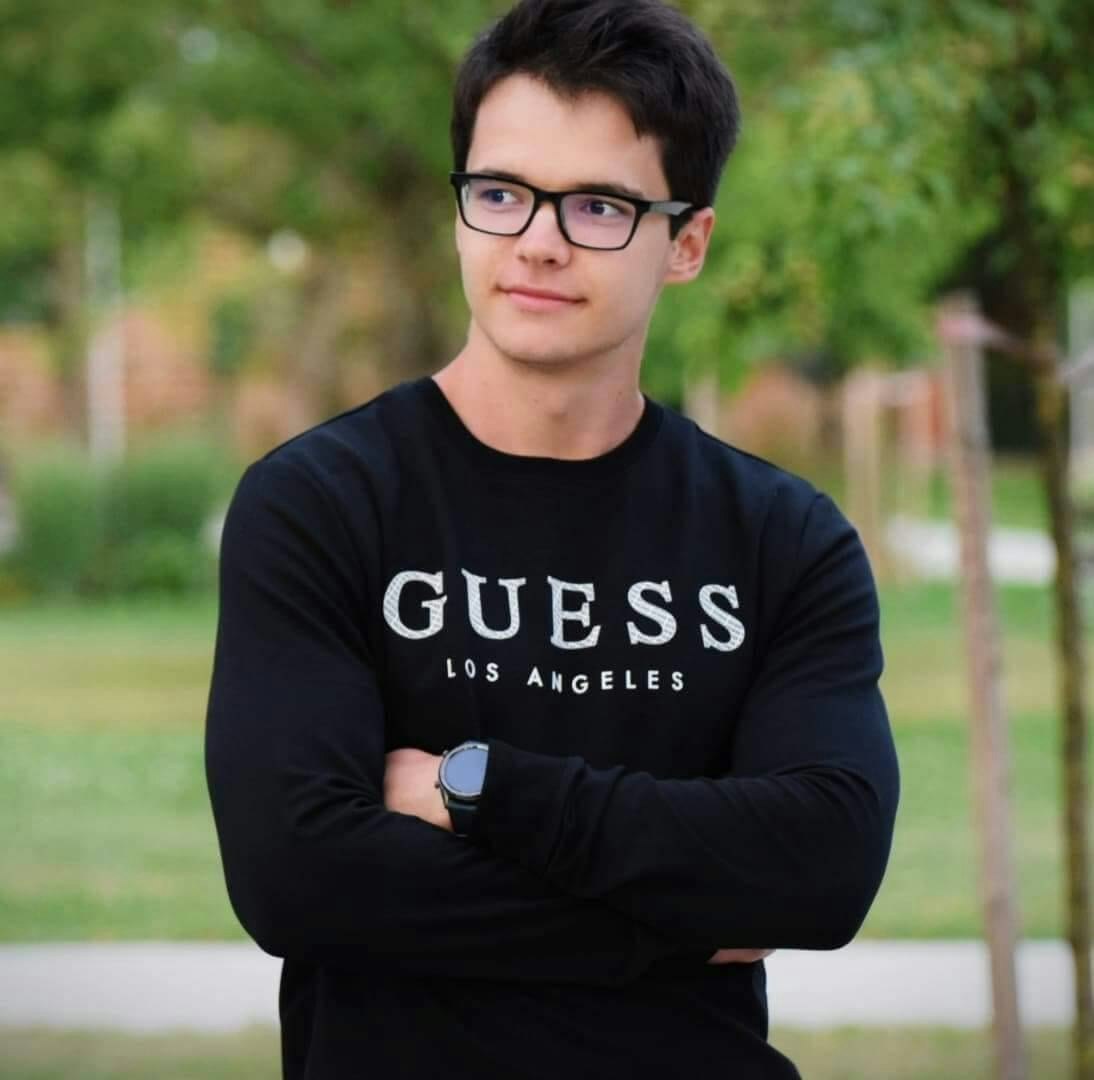 Andrius Ziuznys
February 04, 2022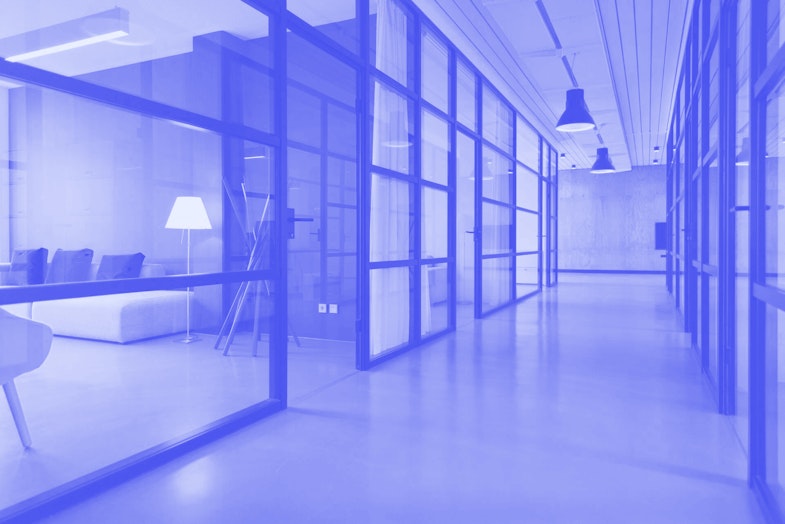 In this article, you will learn how to find startup companies that show growth potential as well as why and when you should invest in them. Additionally, you will learn how to perform adequate investment research to eliminate as many risks involved with investing as possible.
Main investor types
Essentially, there are two types of investors investing in startups: angel investors and venture capitalists. One is the opposite of the other.
Let's see how they differ.
Angel investor vs venture capitalist
Angel investors invest with their own money. They also have a high net worth and are able to financially support startups or small businesses that are only beginning to take their first steps without worrying too much about the return on their investment.
Venture capitalists, on the other hand, invest from venture capital funds. They also provide financial assistance to companies that show signs of potential breakthrough-type of success in exchange for equity.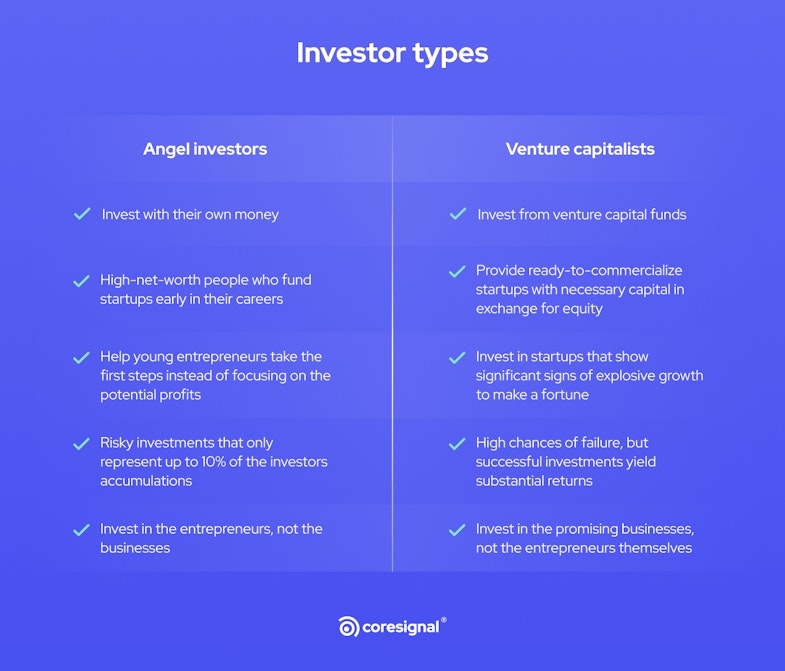 Finding and evaluating startup companies
After finding a promising startup company, careful evaluation of it is an essential part of the research process. In order to mitigate unforeseen risks, it's imperative to conduct a thorough analysis of the selected startup companies.
Let's divide the process into two essential parts: discovery and evaluation.
Discovery
The discovery process is easily overcome by using data. The most valuable asset for this step is firmographic data.
Firmographic data allows you to filter certain companies to invest in by using search parameters such as name, industry, revenue, location, headcount, and more.
After having set a fair amount of parameters about companies of interest, you can begin the discovery process.
For instance, you could search for startups that are located in San Francisco, have a headcount of 10-51 employees, and operate in the IT industry.
Alternatively, you could surf the investing platforms on the internet and try to find specific startups manually. There are many startups to select from; however, it's a slower procedure that might yield little to no actionable results as opposed to using data.
At this point, you have a certain number of companies that fit your criteria and you can proceed to evaluate them further.
Free data sample
See the sample structure of our firmographic JSON record
Explore the main firmographic data points
Find out the definition of each data point
We might use your email to provide you with information on services that may be of interest to you. You can opt-out of any marketing-related communications at any time. For more information on your rights and data use please read our Privacy Policy.
Evaluation
The second step is a more complex process. Evaluating can be divided into two separate sub-parts: automated and manual evaluation.
Automated evaluation
Automated research mostly consists of quantitative analysis. It's a strategy that involves mathematical and statistical modeling in order to value financial assets.
Quantitative research shows certain events of the past, present, and predicts what may happen in the future. In other words, it uses historical data to provide actionable insights for the future.
Some of the examples of quantitative analysis could include a total number of assets, liabilities, revenue, total addressable market, and price fluctuation over time.
Manual evaluation
Manual evaluation, on the other hand, refers mostly to qualitative research. It's the approach where human input is required to fully understand the qualitative value.
However, nowadays, with the ever-growing rise of new companies being founded, qualitative analysis becomes harder every day. Investors need to adapt and change their methods of gathering qualitative information in order to have complete data to rely on.
One way to perform a qualitative analysis without spending excessive time is to play the role of a customer.
Let's say your company of choice is selling state-of-the-art software products. You could visit their website and see how well they treat their customers. Even if the product is top-notch and beats everything else even remotely similar to it, signs of poor customer support, less-than-average website performance, poor design, or any other negative experiences might signal that this company does not consider its clients a top priority.
After all, good management and a well-defined product roadmap do not equal satisfied customers.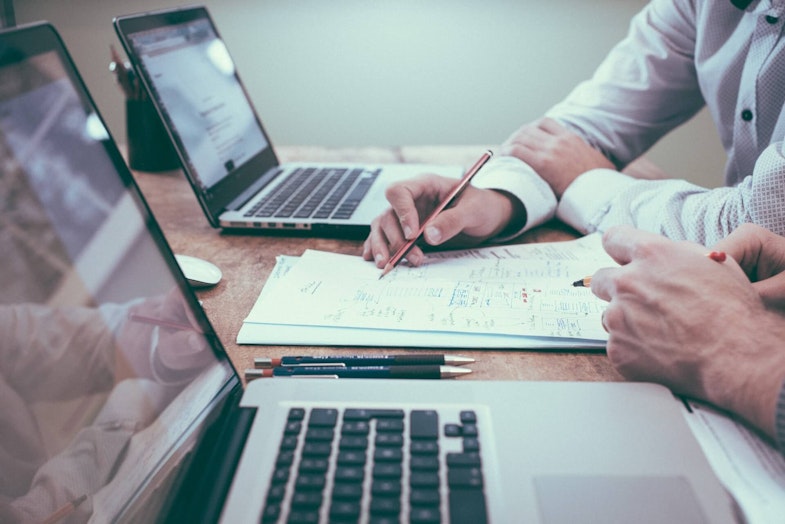 Metrics to take note of when investing
There are several recommended metrics that you can track before committing to an investment. Some of them include:
Annual revenue. You can examine the niche market of the startup's product and make predictions about its potential annual income based on other similar products that entered the market at some point in the past. Or you could access the startup's historical records and see the previous revenue it managed to generate.
Total addressable market (TAM). Conceptualizing the overall revenue potential, if the entire market is capitalized, provides you with information that could be the defining aspect of an investment opportunity. If the TAM is big enough, even a small portion of it would satisfy your expectations, also giving further room for improvement.
Industry. Select the industry with caution in relation to your own knowledge and expertise in it.
Company size. Setting solid parameters on the ideal companies to invest in provides you with a well-defined scope of companies available. It helps you narrow down your search.
Company location. Identifying the location of the company does not sound like much, but it could play a significant role in terms of revenue. Some products have disproportionately more demand in one region than another. For example, selling sunscreen in countries where the heat is year-round is more profitable than doing so in Lapland.
Company expansion. Expansion intelligence allows you to predict how well the startup company will do in another location. You can use the same historical data to anticipate trends and predict the success or failure of the expansion procedure.
Is the startup a worthy investment?
Investing in startups, as is widely known, is a risky endeavor. Therefore, you must clarify several qualitative aspects before you proceed to invest.
General startup information
Are you savvy regarding the industry of the startup? If you're into the health and insurance industry, investing in the tech industry without any prior knowledge and experience sounds like a dangerous road to take.
The passion behind the idea
Even the best startup companies with extraordinary products can plummet miserably if there is no passion behind the scenes. Take your time and investigate all the intricacies that could potentially affect your investment. If a team is passionate about their idea, dealing with future competitors' will resemble a healthy rivalry instead of a hopeless surrender.
Domain expertise
Ideally, the startup company will know the vast majority, if not all, of the details surrounding their area of operation. Assume that the competition already knows everything there is to know about that specific area. Then aim higher or at least aspire to match their hypothetical level of knowledge.
The "why"
Ask anything and everything about the product. Chances are, the product has already seen the light of day at some point in the past. If it failed, you need to know why it happened and what measures are being taken to avoid it this time around.
You should also ask what problems that product is solving and why people might want it. In a perfect scenario, which you should be aiming for, knowing all the details about the product is the preferred way to go.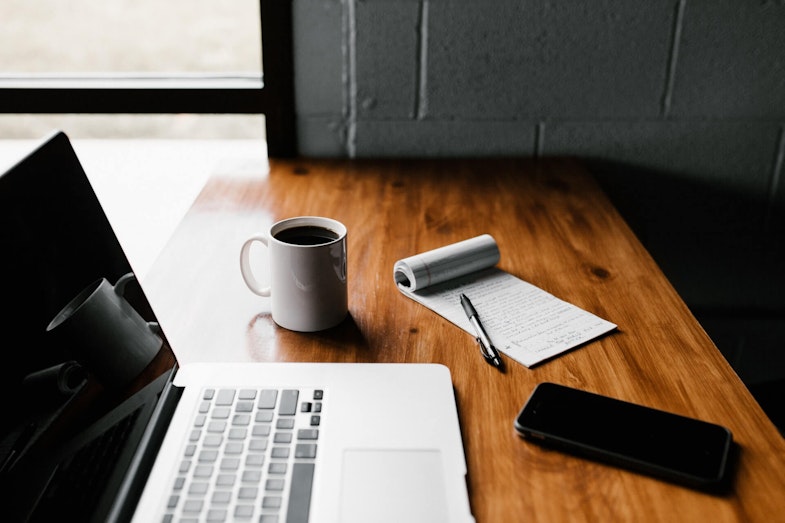 How to establish a successful investment opportunity?
Accredited investors must adequately prepare before proceeding with funding. It comes down to those specific questions that will help you build a fuller picture of the startup company you have an interest in.
As an investor, you should have clear answers to the following questions:
What are the startup's expectations?
Have they done the math?
Does the product solve a problem?
Are they aware of the competition?
Is there a prototype?
Is there passion?
Is there a mutual understanding?
Do they have a roadmap?
Do they have deadlines?
Do they have a sales and marketing campaign idea?
Let's say you're interested in the prosthetics industry and you found a startup that sells the means to end disability with artificial limbs.
Expectations
You looked through what they are offering and you can tell that their expectation is to end disability by providing trustworthy artificial limbs. "End" instead of "lower" is a good word here. It suggests that they won't stop until it's done.
Math
Do they know the exact numbers that they're making or losing? They should. The startup must know exactly what amounts of money they need, for what purposes, and for what expected returns. You need to know exactly what you're investing in and for what potential results.
Problem
In this case, the product solves a significant problem: ending disability. It's clear, relevant, valuable, and honorable.
Competition
Does the startup know who its competitors are? If they do, it's a good sign for you, because that means they are up for the challenge. If not, it indicates a lack of research. If they didn't research one of the most important aspects in starting a business—competition, then there must be other important factors that were not investigated.
Prototype
Do they have a prototype that visualizes and materializes the intangible idea? It's important to see how the product you might invest in works in practice instead of only hearing theories about how it should work.
Passion
As mentioned before, passion is one of the key components when it comes to successfully running a business. Do they have a backstory about why they're tackling disability? Are there sentimental values? Money comes and goes and if money is the only value, the business might fall short before it reaches its full potential.
Mutual understanding
Is there a mutual understanding and respect between you and the representative of the startup? Honesty, trust, and openness are vital to successful communication and sharing of updates, both good and bad, for the financial well-being of both parties.
Roadmap
Have they visualized the product's roadmap? Do they have a viable strategy regarding the publicity and development of the product? As an investor, you need to be presented with the strategic layout of the product's movement.
Deadlines
Have they set deadlines for certain improvements of the product or sales and marketing campaigns? Time management is crucial in startup businesses. Standing still will lower the chances of a breakthrough significantly.
Sales and marketing
Do they have a solid sales and marketing campaign idea? Is it generic or personalized? What is the scope they are trying to reach? Marketing in this age is more difficult than before and generic pitches do not work as well as they used to.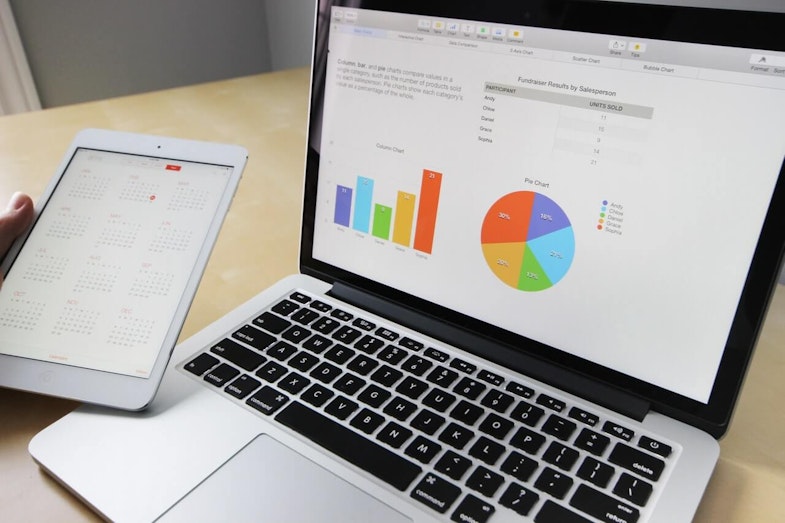 Decision
After having evaluated the company both quantitatively and qualitatively, you can move on to the decision step. Now you have all the information with every detail that you would need and can decide whether you want to go on and make an addition to your investment portfolio.
However, this process does not mitigate all the risks possible. Instead, it decreases the risks to the bare minimum. There are always some factors that could turn everything around all of a sudden. Therefore, even if everything checks out, you should proceed with caution.
Managing your investments
Once you have gathered a set of portfolio companies, it's important not to forget about them. Keeping track of your investments, however tedious it might be, is required to note the success of your funded companies. Along the way, you may even start seeing a pattern of certain startup companies that perform the best. Consequently, it could help you be more confident in finding the right startup companies to invest in later on.
On a less positive note, it's not a secret that around 90% of startups fail; therefore finding the best startup companies that fall into the less-than-likely 10% category is not an easy venture. Keeping the failure rate in mind gives you even more reason to keep track of your current investments.
Conclusion
Finding startup companies to invest in is a demanding task. In order to do it successfully, you must perform extensive analysis from both the quantitative and qualitative perspectives. It requires finding answers to a lot of questions as well as an effort to deeply familiarize yourself with the company and the product. Eventually, the vast majority of startups fail and venture capital investments tend to provide results only after an extended period of time. Therefore, extensive analysis, though time-consuming, is necessary.
However, in the larger scopes of investment opportunities, investors usually perform automated quantitative analyses instead and do not bother too much with the qualitative side. It's still a well-informed approach from the data side, but it lacks sentiment analysis and therefore does not provide the extra details that could be the defining moment in the success or failure of the investment.
Stay ahead of the game with fresh web data
Coresignal's data helps companies achieve their goals