Back to blog
Build Recruitment Platforms and Improve Talent Sourcing With Web Data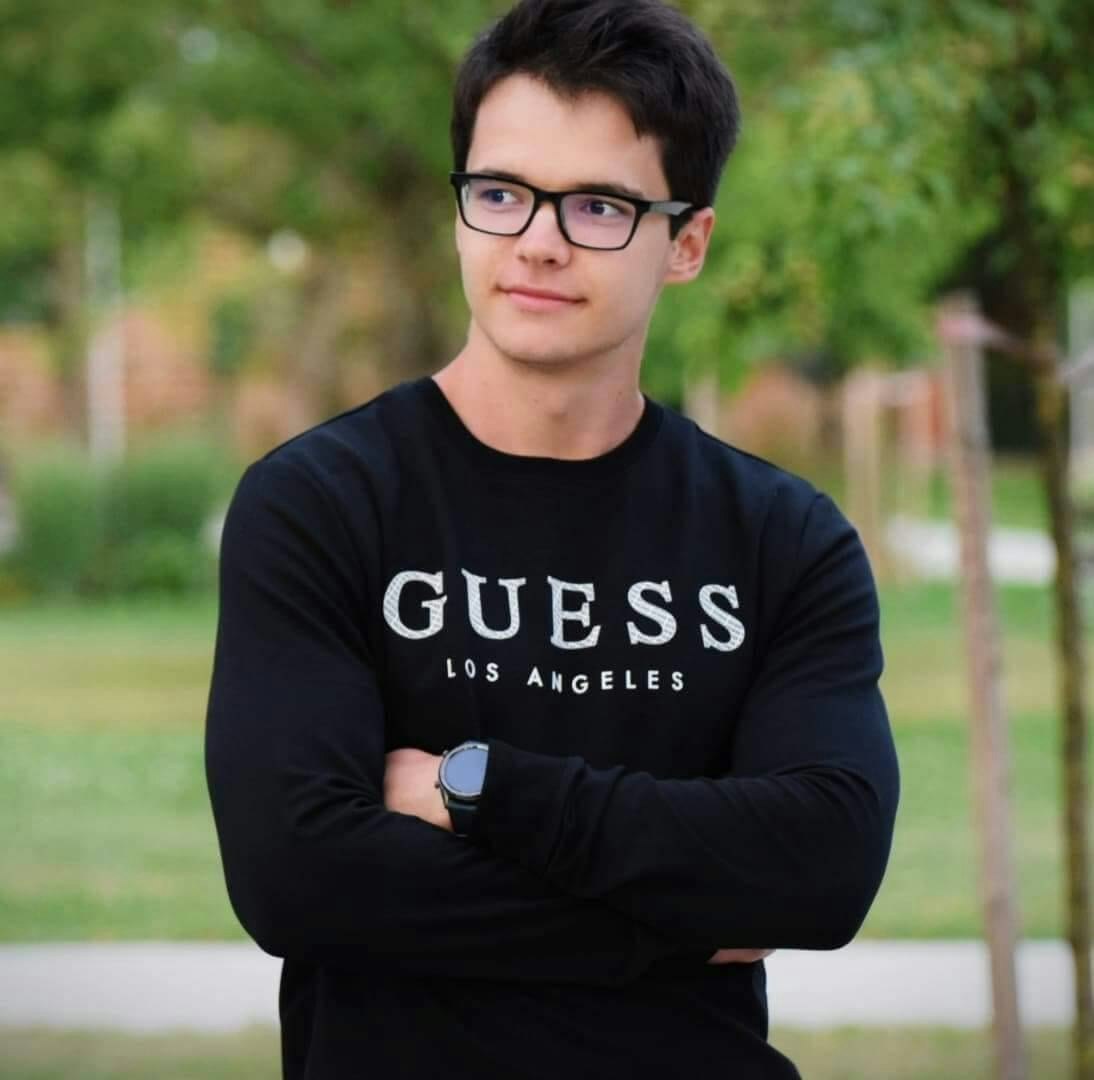 Andrius Ziuznys
October 19, 2022
Introduction
The effectiveness of recruiting is the fundamental ground for any growing company. However, manually screening CVs and relying on gut feelings to determine the fit of a candidate is a method of the past. In the digital age, data-driven recruiting takes precedence.
Even though manual CV screening doesn't take such a long time, according to one of the recruiters who contributed to this white paper, it relies on specific keywords that determine how long it takes to evaluate the CV. Hence, if automated, it becomes possible to instantly filter out the CVs that don't contain the relevant keywords and save time by not having to read the irrelevant CVs in the first place.
Companies that need to hire new employees are most likely aware of the costs: the cost of a bad hire can go as high as $240,000 in expenses. As a result, they might want to minimize the chances of such loss and rely on a talent sourcing solution.
With web data, you can build talent sourcing platforms and add distinctive features to help you stand out from the crowd. Web data enables strategic hiring, reduces the time-to-hire, enhances the acceptance rate, and boosts the overall talent sourcing process in general.
In this white paper, you will learn how web data can help you build recruiting platforms and reap the aforementioned benefits.
It depends on the profile - if the CV is completely irrelevant, you can notice that in just a few seconds. But it usually takes from 10 to 60 seconds to arrive at a decision if you want to approach the candidate. That's why extracting the most important keywords for the role and mentioning them in your CV is so crucial.
What is web data?
Web data comprises many different categories and has numerous use cases across verticals and industries. Web data helps investors find new investment opportunities, HR professionals enhance talent sourcing solutions and build recruiting platforms, and lead generation companies discover new leads and enrich their databases.
For example, Coresignal's web data breaks down into several different categories:
Firmographic data;
Employee data;
Job posting data;
Technographic data;
Company employee review data;
Tech product review data;
Company funding data;
Community and repository data;
Historical headcount data;
Each of these datasets either works in combination with others or has separate use cases. For HR tech purposes, employee data and job posting data would be two of the most valuable datasets.
These categories consist of data points such as employee name, experience, job location, job description, skills, job title, employment length, employment type, the number of open positions in a company, and more. It allows finding the best-fit talent for a certain position and ensuring that the candidate is qualified for it.
One of our interviewed recruiters said that some of those data points are the most beneficial while looking for the best-fit candidate.
The most beneficial data points while trying to find the best-fit candidate, I would say, are accurate keywords, contacts, email, telephone number, education, job experience, location, years of experience, etc.
Web data for HR tech
At a more general level, the benefits of web data for HR tech are two-fold: building data-driven recruiting platforms and performing labor market research.
Build data-driven recruiting platforms
Building data-driven recruiting platforms requires a lot of data about professionals. The more coverage you have, the better the chances to have the perfect talent in your database.
The best dataset for building a recruiting platform is employee data. For example, Coresignal has 600M+ professional profiles from multiple sources that are updated on a monthly basis.
After that, it's possible to delve into the distinctive features that you can offer: strategic hiring, faster time-to-hire, enhanced acceptance rates, finding passive candidates, talent optimization, and more.
These features might require more fine-tuning of the data and further categorization to work properly. They will be covered in more detail in the next section.
Perform labor market research
Performing labor market research is a different level of analysis. You can conduct in-depth research about the job market in a specific region which could improve your talent sourcing even further. 
Some regions tend to have higher salaries than others, hence sending a candidate to a company that offers less compensation than the candidate's original position would likely backfire.
With labor market research, you will be able to see salary differences between regions and offer proposals that would be attractive to the potential candidate.
Labor market research allows you to see a complete picture of the location and its trends to sharpen the recruiting process even further.
What HR features does web data unlock?
Web data can enhance data-driven recruiting solutions by enabling distinctive features, some of which will be covered next.
Strategic hiring
With this feature, you can offer solutions that will provide continuous benefits to your clients, promoting client longevity. 
You can constantly source qualified candidates for a company instead of filling just one role. 
Employee and job posting data allows checking the workforce distribution of competing companies and seeing how they hire talent. 
As a result, you can predict how the talent demand of your clients may change over time and not only fill current vacancies, but also anticipate hiring needs in the future.
With strategic hiring, you can go from one-time clients to long-time clients by offering talent management solutions instead of a one-time hire.
Faster time-to-hire
The average time-to-hire was around 41 days in 2022.
Naturally, businesses want to hire talent as fast as possible to continue with their operations without reducing the pace.
A recruiting platform with millions of professional profiles is bound to reduce time-to-hire. The more profiles you have, the more best-fit candidates you can offer.
Coresignal's employee data consists of over 600M professional profiles from one of the most popular online business platforms out there.
A base of over 600M profiles will surely enhance your chances of finding the right talent for your client. 
Furthermore, if you manage to offer the best talent to the company without spending months on end, they will likely appreciate it and continue using your services.
We interviewed another recruiter and they said that scraped lists of candidates are easier to work with and save both resources and time.
We do sometimes get help from scraping teams to gather relevant lists of candidates but I don't think we have any data on time-to-hire when comparing manual and automated sourcing. Despite that, I can definitely say that scraped lists are more simplified and help to save you time and effort rather than browsing manually in Recruiter Lite.
Enhanced acceptance rate
You can use both job posting and employee data to map job requirements with qualifications. 
This way, you can see not only the requirements of your clients but also identify the key skills that competitors seek for the same position.
Additionally, you can deliver talent that is, indeed, the most qualified and fitting for the job opening.
Increased number of professional profiles
Aside from the faster time-to-hire, increased number of profiles has further benefits. The more potential candidates you have in your database, the more there is to choose from. 
You can always be one candidate away from finding the best fit. It's better to have as many professional profiles as possible to deliver the best results and retain your clients.
It also helps with marketing purposes while trying to attract new clients. If you have more profiles in your database than your competitors, chances are that your company will be more appealing to prospects.
Furthermore, if you can also say that your data on the professional profiles is always fresh, it will be an offer that is hard to pass.
Finding passive candidates
The very best candidates are rarely looking. Instead, they're being headhunted. It's not that hard for recruiting platforms to fill open positions with applicants that are actively looking for a job.
Of course, you can still find excellent candidates that way, but if you can tell your prospective clients that you are able to source passive candidates, it might just pique their interest.
The best talent is usually taken and they've grown their experience with a company over time. That level of insight that comes with experience can open an array of opportunities for a new employer.
It might be more challenging, but the result will likely be just as satisfying.
Some other web data use cases for HR
Aside from the features mentioned above, web data also helps with different solutions: talent intelligence, talent sourcing, talent optimization, and predictive analytics.
Talent intelligence
Talent intelligence refers to collecting and analyzing data regarding your present and past candidates, existing and former employees, and your competitors' workforce.
When it comes to recruitment, talent intelligence is more than talent acquisition. This process not only helps you build the right workforce for your company but also evaluates the long-term strategy of your business, creates benchmarks, and sets and tracks key performance indicators.
Below you will find several web data benefits for enhancing talent intelligence.
Trend prediction
Talent intelligence provides insight into the current labor market, allowing your team to make valuable predictions. For instance, the COVID-19 pandemic has led to a shift in the hiring market that could have been hard to predict - remote work. If you are able to predict the trends in the labor market, you can provide your clients with advantageous working conditions for acquiring and retaining top talent.
Talent acquisition and allocation
One of the main benefits of a talent intelligence system is that it boosts your talent acquisition abilities and improves the quality of your allocation decisions. For instance, web data offers insights into many factors that affect business performance, such as the education, skills, and experience of the candidates. 
This helps you fine-tune talent acquisition strategies and allocate top talent to the most appropriate roles according to their skills and expertise.
Budget planning and lower expenses
Your clients will be able to focus their expenditure on the right channels (you) that attract the best-quality workers. 
This will lower their overall costs and enhance the chances of enriching their team with top talent. 
Identify disruption
One of the main benefits of using AI-powered systems for talent insights is that they can collect and analyze a large amount of data, creating predictions regarding disruption and talent gaps. 
Apart from identifying which roles are threatened, talent intelligence can provide the best solutions for reskilling or upskilling these positions. This results in a streamlined talent workforce while boosting the team's performance.
Employee turnover management
A study states that it costs a company up to 50% of a worker's annual salary to replace them. This number increases to 150% for mid-level employees, reaching 400% when it comes to high-level talent. 
Likewise, high employee turnover is detrimental to any business. It not only impacts the overall performance due to labor shortages, but it also impacts brand image, indicating that the company cannot find the right employees or retain them. 
Employee intelligence tools allow you to identify the departments or areas where the employee turnover rate is high, then find the most common reasons for leaving. These indicators provide a sufficient basis for you to make changes and decrease employee turnover, keeping it to a minimum.
Talent sourcing
Talent sourcing is the process of discovering, exploring, and interacting with prospective job candidates in order to find qualified job applicants for a particular position.
For instance, in a recent study of 250,000 hires by the National Bureau of Economic Research, researchers found that talent sourcing algorithms are able to predict the success of hires more accurately than a majority of hiring managers.
As one of our interviewed recruiters mentioned, it's not always possible to increase the efficiency of sourcing candidates manually.
The more efficient and flexible filters you have to browse the data the better! Sometimes you have the idea how to find a necessary pool but it's not always possible to make it happen.
Here are several factors that your clients would benefit from while relying on your superior, web data-based talent sourcing solutions.
Smoother hiring process
Your client would no longer need to manually scan hundreds or thousands of resumes to find a good candidate. 
Your automated talent sourcing solutions could provide them with a list of best-fit candidates for a certain position.
More accurate scope of existing talent pool
With a recruiting platform in place, you could easily see how many potential candidates there are without the hassle of manual search.
It allows you to better identify your options and anticipate future shortages of certain professionals if the existing talent pool contains fewer than average candidates.
Hence, you could offer your prospect a hiring strategy that would account for such shortages and land a long-term client.
Reduced hiring and onboarding costs
Web data compiles all the professional profiles in one place and with a recruiting platform in place, you can automate the search process.
As a result, your clients or prospects wouldn't need to keep their online job ads for months on end and pay large sums of money just to keep the ad active.
Instead, they could pay you not to only find a candidate, but find a good candidate; thus, reducing the hiring and onboarding costs.
The average cost-per-hire stands at almost $4,700 and executive cost-per-hire reaches as high as $28,329. Naturally, it's in every business's best interest to reduce costs and especially minimize the chances of bad hires.
For these reasons, they may opt for recruiting platform services.
Improved sourcing opportunities for hard-to-fill positions
If you can offer faster hiring for hard-to-fill positions, that gives even more incentive for businesses to rely on your recruiting services.
With web data, you have a very large pool of candidates that are bound to contain some of the most demanded professionals.
Some positions are harder to fill than others and it's important for businesses to have all the required talent to keep their operations running.
The average hiring time can differ a lot between different positions. No matter whether high-demand or non-high-demand positions, we hire longer for technical and shorter for non-technical positions.
Talent optimization
Talent optimization is a framework that helps companies align their people strategy with the business strategy to achieve the best results.
It's an ongoing process of how a company plans, finds, and motivates its employees to achieve key business goals.
To make good hiring decisions, companies need reliable and high-quality data for talent recruitment, which allows them to evaluate internal and external factors related to specific roles.
However, generating insights from raw data requires a data team. Not all businesses can afford to have in-house data teams; therefore, you can offer them the end result - a good hire that will thrive in their role.
When a part of a company's strategy is to grow its workforce significantly or hire for key roles, it's also beneficial to evaluate the landscape in which the company is competing for talent.
That's where high-quality employee and job posting data can help. It can show who the organization is competing against, and help source the best-fit talent.
Analytics-oriented web data use cases
Predictive analytics
Predictive hiring is an HR technology that accounts for a multitude of characteristics of a candidate to anticipate their success in terms of the company's goals.
With employee data-enabled predictive hiring solutions,  you will be able to anticipate job performance, improve the quality of hire, reduce staff turnover, speed up the hiring process, and boost the employer brand.
For reference, a single corporate job opening attracts about 250 applicants on average and only 4-6 of them get a call. Screening 250 resumes, naturally, takes a huge amount of valuable time that could be attributed to better tasks.
Also, companies leaving their hiring needs in your hands will be sure that they will get only the highest-quality candidates since hiring bias and gut feelings are not present in data-based decisions.
Below you will find several other hiring benefits that predictive analytics enables.
Anticipates job performance
One of the main criteria for selecting employees is previous candidate experience, which, unfortunately, only allows for 16% accuracy in terms of job performance.
Predictive analytics takes into account other assessment tools as well, such as historical data of the candidates, existing employees for company culture identifiers, previous jobs, and more to find the right talent that would perform well in the long run.
Improves the quality of hire
The best and most qualified candidates only tend to stay on the market for about 10 days before somebody hires them.
Therefore, with predictive recruitment solutions, you can notice those top candidates before anyone else and improve your quality of hire.
Reduces staff turnover
Candidates that fit well and are motivated by the company are less likely to quit soon. Predictive analytics can accurately identify the right person for the role and the hiring manager can evaluate the candidate's motivation and soft skills during a job interview.
Speeds up the hiring process
A predictive hiring solution eliminates the need to screen through all the resumes and waste time filtering out unfit candidates. Predictive hiring enables making the hiring decision faster and finding productive employees easier than the companies that source talent manually.
Boosts employer brand
Since the predictive model of hiring selects only the best talent for a specific role, the interviews become more smooth and more coordinated. 
There is little to no room for miscommunication about job requirements, company goals, and expectations from the candidate. 
It creates a better experience for both parties and builds a better reputation for the company brand even if the interview does not result in a new hire.
The future of web data in HR technology
As of today, web data is the fundamental basis on which most recruiting platforms are built. It's possible to come up with different features that offer better solutions, but the fundamentals of data stay the same.
In the long run, coverage and freshness may be the defining points that separate great recruiting platforms from good ones. The good news is that you can start preparing for the future today and jump ahead of your competitors by increasing both your coverage and freshness with Coresignal's data.
The future also may hold more focus on Diversity, Equity, and Inclusion (DEI) growth, enhanced analytics, Robotic Process Automation (RPA), and Artificial Intelligence (AI).
All in all, the aforementioned potential upgrades require data and most likely there won't be any way around it.
Key highlights
The cost of a bad hire can go as high as $240,000 in expenses. As a result, companies might want to minimize the chances of such loss and rely on a talent sourcing solution
Web data enables strategic hiring, faster time-to-hire, enhanced acceptance rates, increased coverage, and finding passive candidates, among other things.
Building data-driven recruiting platforms requires a lot of data about professionals. The more coverage you have, the better the chances to have the perfect talent for an open position in your database.
With web data, you can predict how the talent demand of your clients may change over time and not only fill current vacancies, but also anticipate hiring needs in the future.
Web data helps you fine-tune talent acquisition strategies and allocate top talent to the most appropriate roles according to their skills and expertise.
Stay ahead of the game with fresh web data
Coresignal's data helps companies achieve their goals